When designing an office, the desk should be one of the first elements that you consider as you can set the color theme and judge the space based around the positioning of these desks. But just how important is the desk when creating the perfect office space? In this article, we will be looking into why the desk space is so important and how this can benefit your business in the long term.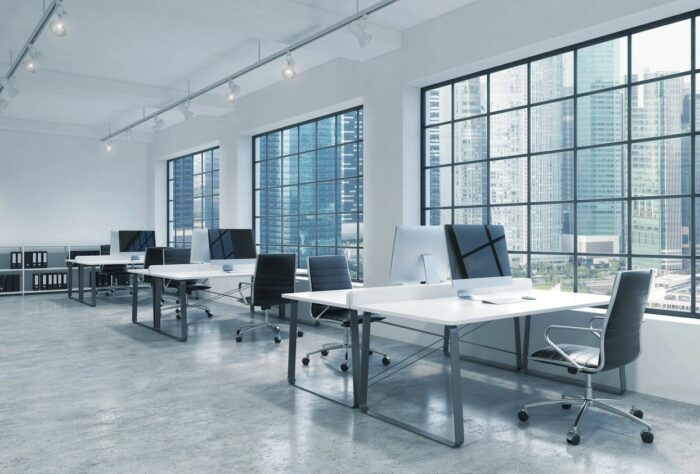 Helps To Promote Organisation
One of the biggest benefits to office space is the increase in organisation that is provided. With drawers, extra desk space and a customizable workstation, this can help your employees to feel more comfortable and enjoy the day at work much more. The more desk space that each person has, the less cramped it will be allowing your employees to feel comfortable and create their own working environment that is not only productive but helps to maintain a healthy level of organisation.
Allows Employees To Feel Comfortable
In addition to the organisation that is associated with additional desk space, there is also a comfort element that comes with additional desk space. With a grey computer desk for your office, this will provide the perfect color that aids concentration whilst providing your employees with enough space to feel comfortable and create a productive space that works for them. Though the amount of desk space can differ depending on the amount of space that you have in the office, as well as the number of employees that you have, it is important to ensure that the desk is practical.
Saves Time During The Day
In addition to felling comfortable, the right amount of desk space can help to increase organisation and therefore help to save time in the long term as employees will spend less time searching for items. This is great for those that are working in a creative environment as all paperwork and designs can be kept in one place to prevent designs and items being lost. Though additional storage such as draws may take up a bit of extra space, this will be worth it in the long term when it comes to organisation as each employee can keep their own items safe.
Increases Employee Interaction
Open communication within the workplace is important to the growth and overall productivity as this can help tasks to be completed on time. By having desks in a pod-like system, you are then encouraging employees to talk to one another creating an enjoyable environment for you to work in. Though the overall design of the office can completely depend on the number of people as well as the amount of space that you have, it is important to find new and creative ways to encourage open communication as this will benefit the business and its growth moving forward.
With this in mind, there are a number of ways that businesses can create the perfect working environment by designing the space around the desks that you have chosen. This will allow for freedom of movement as well as the increased communication which are always a long term benefit.