If you don't have a lot of money then you may think that this means you have to spend all of your evenings sitting at home, alone. This is not true at all, in fact, it's very easy for you to spend quality time with those who are close to you without breaking the bank.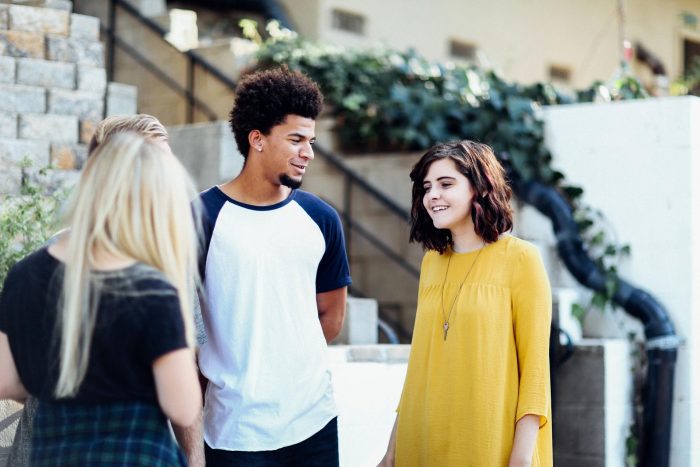 Go to See a Cheap Movie
If you want to see a movie at the theatre but you don't want to pay a small fortune for each ticket, then why not think about going to see a second-run movie? They are usually way cheaper when compared to a normal theatre and you can save even more money by skipping out on the popcorn. Of course, even if you do decide to spend some money on snacks, you will still be able to save when compared to buying a single ticket. If you want to play a game online, then this is another great option. Just make sure that you understand the internet safety basics first.
Bowling
Having an action-packed weekend is very easy when you hit the bowling alley., It's a very cheap way for you to spend your evening and you won't need to pay a lot of money when you go either. One way for you to save even more money would be for you to eat before you arrive and buy just one drink when you are there. In total, this can come to less than going to the bar, so it's a great way for you to have fun without breaking the bank.
Karaoke
It doesn't matter how bad you think you are at singing karaoke because it will give you some fantastic memories and it will also give you the chance to have a laugh. If you want to make a night out of it then go to a local restaurant or another favourite nightspot and split an appetizer with your friends. This will give you the chance to have great fun. If you can't afford to go to a restaurant then split the cost of getting some wings and a pizza. You never know if one of your friends have access to a karaoke machine either, so make sure that you keep that in mind.
Sports Bar
Why not let someone else do the entertaining for a little while? Football, basketball or any other sporting events are always being shown on television. Get off the couch and visit a sports bar nearby. You can watch the game while you have a good catch-up with friends.
Watch a Favourite TV Show
If you have a Netflix subscription or even Hulu, then get with some friends and pick one of your favourite shows. You can then plan to watch the entire season, from beginning to end. You can even take turns in going to other people's houses too, so you can enjoy popcorn and even drinks as well.
Wine Tasting
Search online or even think about checking the newspaper to see if there are any free wine tasting events going on in your local area. This is a really inexpensive way for you to try a huge range of wine and most of the time, there will be no obligation to buy.