You've either heard it or experienced it firsthand: college can be financially draining! Tuition alone can make you feel like you are drowning in debt, not to mention the costs of housing, food and textbooks. The most important thing to remember, however, is that while college may require some student loans or overtime work hours, it will allow you the freedom of financial stability in your future. While you are waiting for your big break post-college, take these financial tips for college into consideration; they could save you thousands of dollars over the course of your education.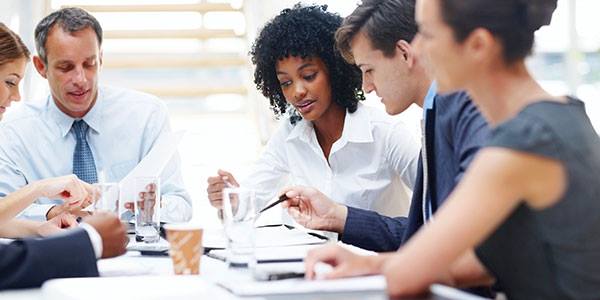 Choose Your School Wisely
Sure, your favorite college football team has a way of pulling you in, but have you looked at the logistics? When picking a school, the aspects you should focus most on are academics and costs. It's often beneficial financially to pick a college that is in another state, or that doesn't have the greatest weekend parties. Pick a school that will best suit your academic and financial needs.
Choose Affordable Housing
One of the harder decisions that college students face is deciding which apartment or dorm to live in. Before you even begin to look, it's best to decide on what you can afford. By picking a rent limit, you are making it easier for yourself to say no to tempting apartments that are just too expensive. Also, the more roommates that you have, the cheaper rent will likely be, so it's good to be open to the possibility of six students sharing a 3-bedroom apartment, or two students per bedroom. By choosing affordable college housing, you could be saving yourself hundreds of dollars per semester.
Rent Your Textbooks
College students, especially freshmen, may not know the best way to find textbooks, so they often settle for buying them at their university bookstore. Buying them is often a big waste of money, as most students never touch their textbooks when they no longer need them for classes. Instead, look to see what the university bookstore rental prices are, and compare them to popular rental sites like Chegg.com, or even Amazon.
Limit Eating Out
If there was ever a time, now is the time to learn how to make your own meals. Instead of eating in the university cafeteria for every meal, or going with your friends to Taco Bell three times (or more) per week, try going to the grocery store to buy real groceries for meals. A financial suggestion is to try to keep your meals as cheap as $1.50 per serving. When buying groceries instead of eating out, you could easily save a couple hundred dollars per month on your eating out budget!
Look for Student Discounts
A benefit to being a college student is that there are always places that give students a discount on their food, fun, or other services. Take advantage of them! When going out with friends, see if the movies or restaurants you like offer a student discount. You'd be surprised by all the discounts and freebies that you can receive when you're a college student.