If you have inherited some money, it's a good idea to take a step back and think about the best way for you to use it. While you are at college, this might be a great way to realize some of your academic dreams; otherwise, you shouldn't waste it. In this article, I will provide some tips.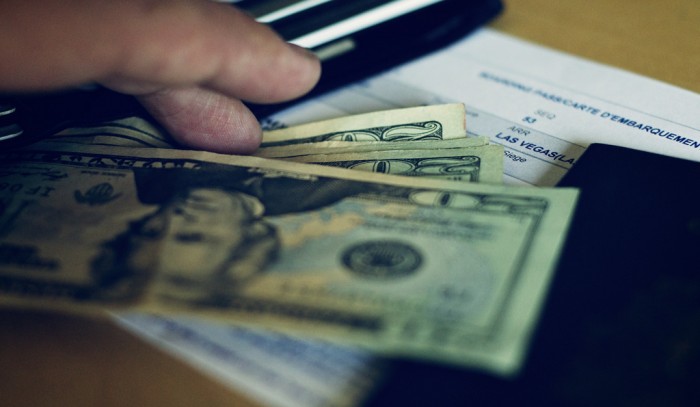 Have you recently inherited money from your grandparents or a distant relative? Are you wondering how to use it without affecting your college aid? While the newly added money is an exciting prospect, you are also bound to worry about the best way to use it.
On the positive side, you can do plenty of things like paying of your student loan, go on a vacation or even start a business.  But when you come into a large amount of money all of a sudden you will not be thinking any rational thoughts. You will not perceive it in the same way as you would your regular income. But with proper planning you can easily free up your financial liabilities without it affecting your studies in any way. Here are some useful tips to get the most out the money without any repercussions.
Secure Yourself Financially
The first thing you should think of when you get your inheritance is to make yourself secure financially.  Begin with taking care of your basic or immediate money needs and move on to save a sizeable amount as a fund you can use in emergencies. This will help you access the money for taking care of a minimum of six months of your expenses. Next you can look into paying off your debts that carry a high interest rate. By taking the necessary steps, you can mend your financial situation with your inheritance.  
Pay Off Your Student Loan
If you have not made any considerable dent in your student loan repayment, this is a good time to pay it off.  
If you had any other repayment plan such as an income based payment that increases your long term payment but reduces the amount you pay on monthly basis, you can use the inheritance amount to take care of it.
Or you can take up the course you have dreamed of pursuing but couldn't due to lack of finances.
Purchase Property
Property is a secure asset that can appreciate in value over time. Using the inheritance for down payment on a house or plot will reduce your burden considerably.
Down payments of this type usually make a big dent in your bank account. You need not decide immediately.
You can put aside a specific sum in your bank account or as CD and use it when you buy the property. Before you start using your inheritance for big investments make sure to know about the legalities related to inheritance here.
Start Your Retirement Savings
It is never too early to begin your retirement savings. When you start young, the more you invest the greater will be the money you will have when you retire.
Begin with 401(k) plan and also use IRA where you can save nearly $5,500. The added perk with retirement savings is you get tax benefits.
Start A Business
Starting a business is a big decision, but one you can afford to make with your inheritance.  Make sure you have set aside money for your routine expenses for a span of minimum 6 months before you think of investing in a business.
Save For Your Future
If you are not interested in buying property or starting a business, you can try the stock market. This is an option only when you will not need the amount for the next five years or so.
Begin with a properly balanced portfolio that has bond and stocks of large as well as small companies of foreign and domestic categories. This will safeguard you from any downward market trend.
While it is important to manage your inheritance wisely, don't get too keyed up about money management. Keep your plan simple and workable, and get help from a financial planner if needed. Other than that make sure your pursue the career of your choice and other dreams you are passionate about like going on a foreign trip, so you get to enjoy your time instead of constantly worrying about the money.