Today's college students are savvy and creative, trying all kinds of things to make money online and offline.
If you're a college student needing a little extra money to do your thing – whatever that is –  there's a new way to stack some cash. We'd like you to check out PeepSprout – the new online social network where college students get paid to add friends.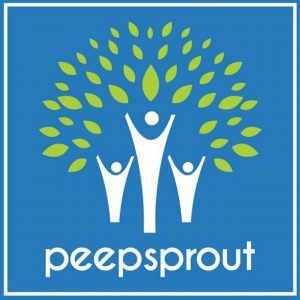 PeepSprout is an online social network offering most of the features you might expect, such as messaging, photo and video sharing, forums, activity streams, and groups. We'd like to consider our new community a "Faceboook alternative", although we're starting from scratch and it will take us about two billion years to catch up with Facebook. But here's the exciting part. Once you join PeepSprout, we will pay you a $10 referral reward for every new friend you refer to our site. Yes, you read that correctly – we pay our existing members to help us grow our new online community.
How can college students earn extra cash with PeepSprout?
It's actually pretty easy! PeepSprout requires you to pay a $5 monthly subscription fee to be a member of our site. This small fee, which anyone can afford, helps us fund our business and avoid stalking you with irritating ads. When you join our site, you'll automatically get a special referral URL (an affiliate link) that you will give to your friends when you tell them about PeepSprout. When one of your friends uses your special referral URL to join PeepSprout, you'll earn a $10 referral reward.
If you're like most college students, you probably have a lot of friends and know a lot of people. You can create posts on your other social media profiles or in your blogs to tell your friends about PeepSprout. The more active you are, the more extra money you can make. Sorry, PeepSprout won't make you rich, but each month it can get you enough cash to pay your cell phone or fitness center bill. It's also a great way to earn money for airline tickets and travel. Or maybe you just need to replenish your beer money. If you keep telling friends about PeepSprout, your rewards could really add up.
Who couldn't use an extra $50 or $100 a month for doing almost nothing?
With PeepSprout you don't have to own a website and you don't have to dive deep into the world of affiliate marketing. We're like an affiliate program, but less complicated. As of late 2018 we're just getting started, so visit PeepSprout.com and join now before someone else refers the friends you could have referred.