Aside from tuition, paying for room and board or rent is one of the most expensive parts of college life. If you'd like to live in an apartment but worry about the costs, the good news is it might just be possible with the right combination of earning and saving money. Check out these top tips on how to afford apartment living in college.
Plan a Budget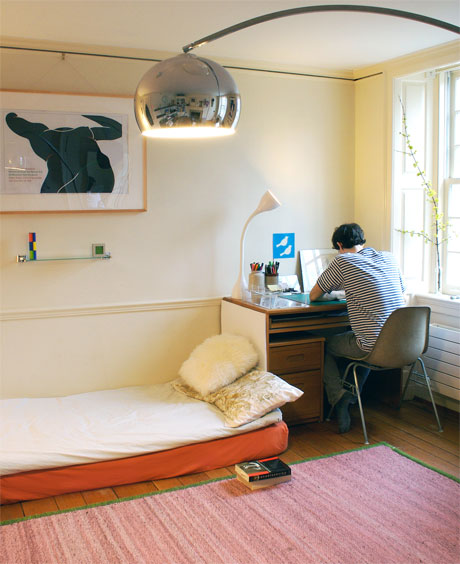 Whether you're getting money from a savings account or a part-time job, your first step in planning for how to pay for your apartment is to come up with a budget. Checking Washington, Columbia market trends will help you find an affordable apartment that's within your budget. Make a list of all of your expenses, including food, utilities, rent, and entertainment. There are plenty of free budgeting apps available that can help you plan how much you can spend each month on these categories, but you should aim for spending 30 percent of your monthly income on rent.
Look for Ways to Spend Less Money
While some expenses, like your rent, are fixed and you have no control over them, you should look for ways you can save money on those expenses you can control. To save money on your food costs, plan your shopping trips around coupons and sales. Instead of buying new textbooks, look for used copies or even consider renting them. Rather than taking cabs or wasting money on gas by driving everywhere you need to go, consider walking, biking, or taking public transportation.
Additionally, look for free resources available on campus to help you save money. For example, see if your college has a fitness center you can use for free with your student ID. Finally, check with businesses around campus to see which ones offer a discount when you show your student ID.
Make Some Money
If you're not working a part-time job, there are plenty of ways you can earn some extra money on the side. If you're particularly good at a certain subject, you can offer your skills as a tutor. If you know how to play an instrument, consider offering lessons.
Check with your school's career center to see if there are any paid internships available, which can give you valuable experience and a little spending money. Finally, watch the bulletin boards at your school. Research departments are often given a stipend for conducting research, and they'll pay students to participate in their studies.
Cut Down on Your Energy Expenses
When you have your own apartment, you'll likely have to pay for your own electric bill. If this is the case, it's important to keep your energy expenses down. Conserving hot water means less you have to pay to heat. Additionally, consider switching all your light bulbs to LED bulbs, which are the most energy-efficient option available. Finally, consider unplugging idle electronics, and don't forget to turn off the lights when you leave a room.
From finding ways to save money to making money on the side, keep these helpful tips in mind if you're interested in affording an apartment while you're in college.