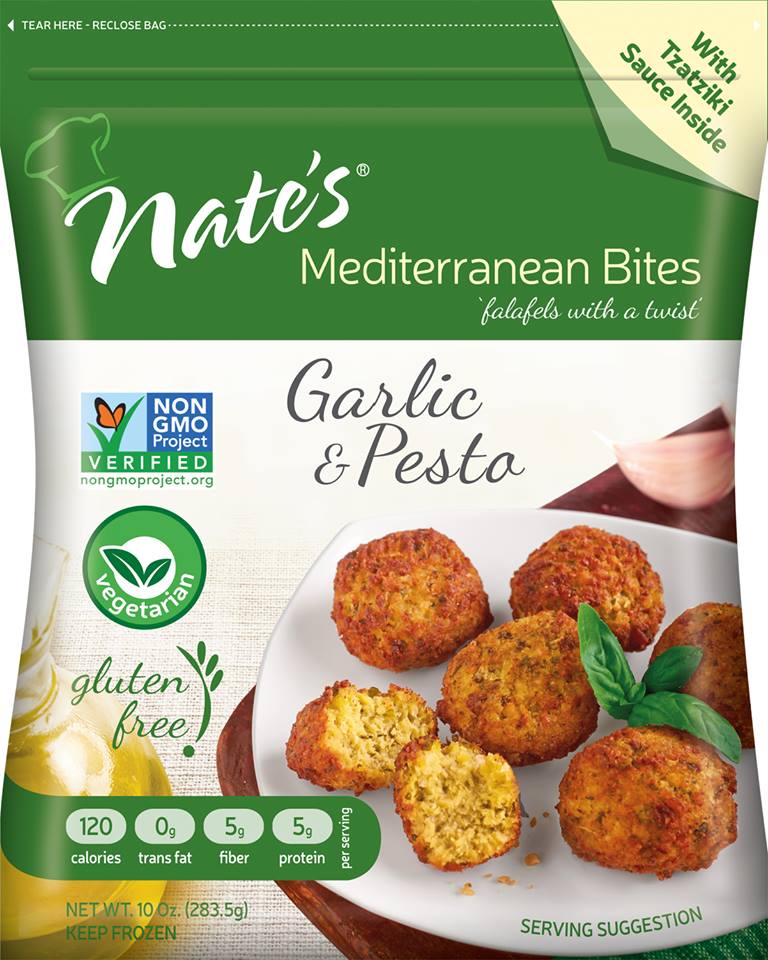 Our staffers like to branch out and try new things. Whether that means the hole-in-the-wall Jamaican restaurant down the street or the newest thing on our grocery store shelves – we're always looking for something fresh.
Recently, we found Nate's Mediterranean Bites, so we thought we'd give them the old college try.
Nate's Mediterranean Bites are vegetarian, vegan, and gluten-free frozen falafel bites, and they come in a variety of flavors to suit whatever mood you're in.
Being the explorative type, we went for the gold and tried all 4 flavors: Garlic & Pesto, Southwestern, Sweet Potato, and Kale.
Starting off, Nate's frozen falafel bites are a convenient way to have a healthy snack as opposed to the usual frozen meal options. You can heat the falafel balls in the microwave, oven, deep fryer, or simply thaw them since they're already cooked.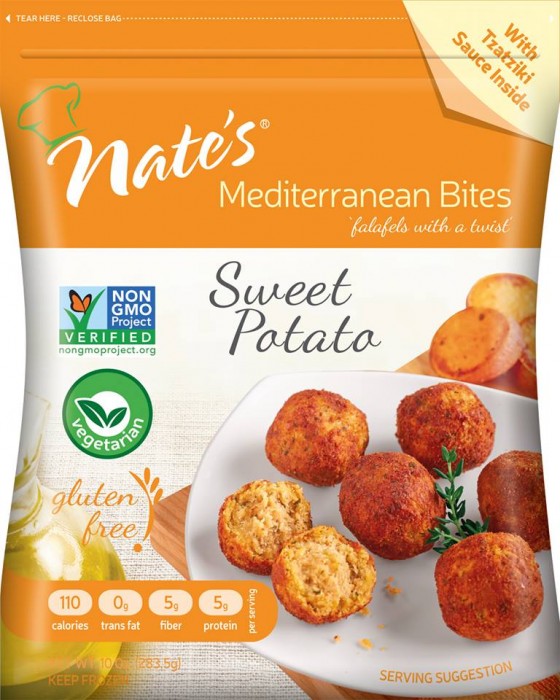 We opted for the oven; it's easy.
While it's not the traditional deep fry, they came out surprisingly well. The outside gained a slight crispness while the inside didn't dry out and get grainy (the bane of many a falafel).
As far as taste goes, the Garlic & Pesto impressed with its potent fresh garlic and nutty pesto flavor. A couple of dips in the accompanying tzatziki sauce and all was well in the world.
The Southwestern and Kale bites followed on the savor train, with each bringing a different set of spices to the mix. Each was solid in their own right and could be used for a variety of different dishes.
After that came the Sweet Potato bites that greeted our senses with their cinnamon-tinged sweetness. One could see how they could be used in a dessert-type accompaniment.
While good by themselves, we really think that Nate's Mediterranean Bites excel as the base for bigger meals. Wrap the Southwestern bites in a pita along with your favorite veggies and sauce, toss the Garlic & Pesto bites on top of a salad, etc.
Regardless of how you eat them, we definitely suggest that you do.