Are you looking to be the life of the party? If so we have the perfect thing.
Morphsuits.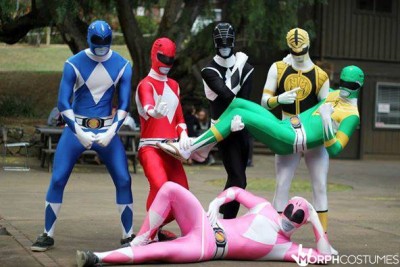 Morphsuits are the brand name for the more generically named zentai suit, essentially a one-piece full-body suit (think Green Man from It's Always Sunny in Philadelphia).Another good thing to know about Morphsuits is that they're are always somewhere in the thick of things at a party.
Whether you're at a tailgate, concert, house party, or music festival – every once in awhile someone who's morphing will show up to kick things up a notch and turn a normal time into something a little more raucous.
Recently, we had our first Morphsuit experience and tried out 3 different Morphsuit styles from Morphsuits.com: the Blue Power Ranger, the Crysis Nanosuit, and the Tiger Morphsuit. It was awesome.
In all honesty all of them immediately proved themselves to be surefire ways to cause some riotous laughs.
The first suit that we tested was the blue Power Ranger, and it's one hundred percent on point. After being the blue power ranger for much of this writer's early childhood Halloween shenanigans, this seemed like a logical place to start.
The first thing we noticed when pulling out the suit was its overall quality and look. Morphsuit.com's version replicated the original Power Ranger's look and style so perfectly that laughter immediately erupted and a full-fledged Morphsuit addiction may have been born.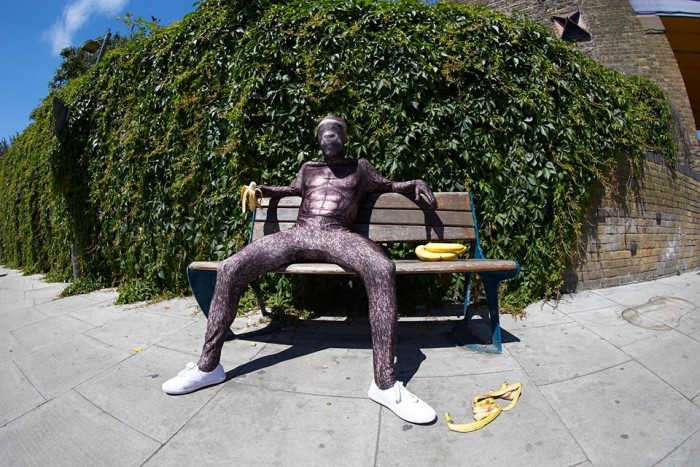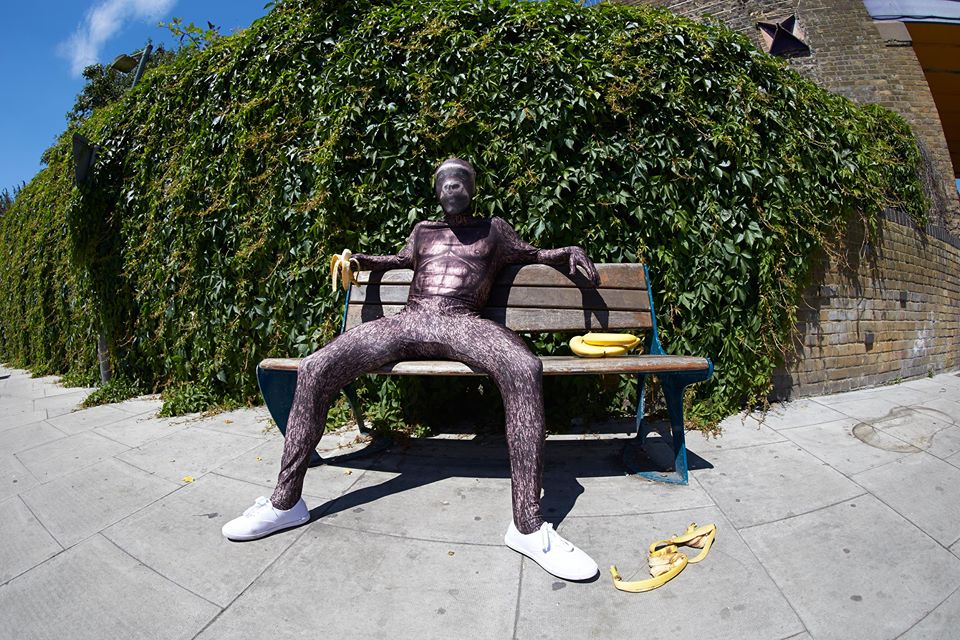 From there we moved onto the more intricately printed Crysis Nanosuit.
The Crysis Nanosuit is a ridiculously perfect replica of the figure from the EA video game, Crysis (surprise).
As with the Blue Power Ranger, the printing is impeccably detailed and the material is soft and stretches easily. After the Crysis Nanosuit we moved on to the third and final suit of the day, the Tiger. As with the previous two suits, the Tiger is a silly but hilariously true version of the real thing.
Overall, we can't say enough good things about each Morphsuit that we tried. They look incredible, the material is awesome, they feel great to wear, and they breathe surprisingly well when roaming around on your morphing adventures.
Each suit also is easy to get into: simply unzip the back, step right in, and zip the suit closed. Boom, done.
As advertised, you can easily breathe, see, and drink through the material too – allowing you to maintain full anonymity while morphing if you're wanting to hide your identity while looking ridiculous (-ly awesome).
Whether you're wearing it out to your local bar, next concert, favorite sporting event, or just around town for a few laughs we'd say it's a good idea to have a Morphsuit on deck.
In addition to the three suits that we tried, Morphsuits.com offers literally hundreds of different suits for both adults and kids ranging from basic colors to Batman and Robin and everything in between.
If you're looking to get a little weird and jumpstart a good time, we'd recommend a Morphsuit for almost any occasion.
Head to Morphsuits.com channel your inner Morph today.