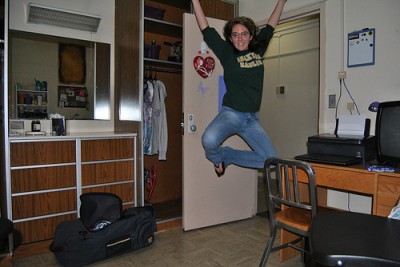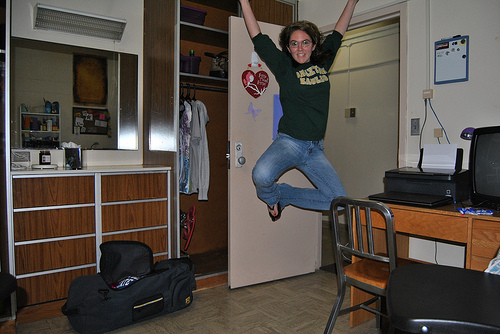 If you're planning to go off to college and have your dorm space reserved, you'll want to be sure that you bring certain items along.
The following are eight must-have items that every college student needs to have.
Laptop
More important than any other piece of tech, your laptop will enhance your studies, allow you to easily connect with family and friends, and even ensure that you stay entertained. Naturally, your laptop needs to be kept in a secure location. Theft happens in dorms, so it's important to discuss security with your roommate to ensure that your belongings remain your belongings.
Dorm-Size Refrigerator
Unless you know your roommate is bringing a micro-fridge, you should plan to bring one. In fact, these refrigerators are so small that it wouldn't hurt if both you and your roommate have your own. You can store items in the fridge like drinks, butter, bagels, jam, or any other snacks you may need to keep you from being hungry between meals.
Bedding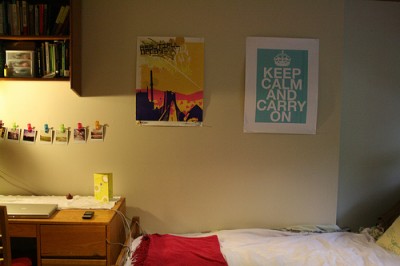 You can find comfortable and stylish bedding at stores like Bed Bath & Beyond. A college shop may have sheets and pillow cases if you find you run low while you're away at school. Be sure to have a change or two of sheets in case you can't get your laundry done quickly.
Robe
Be sure you have a bathrobe so you can conveniently get from your dorm room to the dorm bathrooms and showers. Your robe will also allow you to easily lounge around your dorm space.
Organizing Bins
You'll likely need bins to help keep your stuff organized, from T-shirts to socks. Although most dorm room have closets and drawers, it's often not enough to keep all your belongings stashed. Be sure to have bins for your toiletries and other personal items.
Clothes Hamper
A clothing hamper is essential for your laundry needs. You can store soiled clothing in your hamper and use it to carry these items to the laundry room. You can then use your hamper to return laundered items to your dorm room.
Towels
Be sure to bring plenty of towels with you. The fewer you have, the more often you'll have to launder them. Your college shop may have some in stock if run short.
Anti-Theft Safe/Sleeve
While a large safe is too bulky to bring to college, there are innovative sleeve-style anti-theft lockdown cases that allow you to store items like money and even tablets and smartphones securely. You can't always trust your roommate to lock your room when he or she leaves for class. Be sure you keep your valuables secure in a locking case.
Be sure to include these items in your dorm room. They can enhance your college living experience immeasurably. While many of these items can be purchased at your college shop or stores like Bed Bath & Beyond, you may have to search for specialty dorm safes online.
You'll be glad you took the time to shop for these items before school starts rather than after.
Helen Cooper is a recent graduate. She enjoys sharing her student experience online and her articles mainly appear on student health and lifestyle blogs.
photo credit: JUMP! (20/365) via photopin (license)
photo credit: new room in tank via photopin (license)