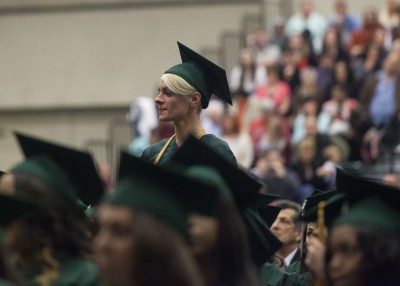 These days, it's becoming increasingly clear that a bachelor's degree is no longer enough to succeed in the work force. But when it comes to post-graduate education, master's degrees aren't the only game in town. A growing number of Americans are choosing another option — graduate certificates.
Graduate certificates are credentials that consist of five to seven credits and take about half as long to complete as a master's degree. They're also a fraction of the cost of a full master's degree, and most students can take courses on the weekends, eliminating the need to leave the workforce for two years or longer.
But how can you decide if a graduate certificate is the right choice for your needs?
They're great if you can't afford the cost of a master's, especially if you're in a field where a master's might not pay off anyway. If you want immediate career advancement, need to fulfill licensing requirements, or work in an emerging field, a graduate certificate could be the best choice for you.
1. You Want Immediate Career Advancement
The trouble with master's degrees for many is that they're so time-intensive and take so long to get. If you want a master's degree, there's a good chance you might have to leave the work force altogether and return to school full-time in order to get one. That means it'll be two years or more before you see any of the benefits of your new degree.
But when you choose a graduate certificate, the return on your investment is much more immediate. Certificate programs typically take less than a year to complete, so you can make the career change you want right away.
2. You Can't Afford Tuition for a Master's Degree
Master's degrees are expensive. An MBA from UCLA can cost upwards of $90,000, while an online graduate degree in nursing from Penn State will set you back $29,000 or more. By contrast, graduate certificates in those fields cost about $5,000 and $7,000 respectively — a huge savings. According to a report by Inside Higher Ed, earning one of those certificates can bring a salary of 23 to 24 percent more than you'd earn with just a bachelor's degree.
3. You Work in an Emerging Field
Many universities don't yet offer master's programs in emerging fields like cybersecurity, homeland security, patient advocacy, social media marketing, or global sustainability. That means if you're working in one of those fields, you may not have any formal education or training. Graduate certificates are an easy, affordable way to get that formal training, without having to leave your job to do it. If there's a high demand for qualified employees in your field, a graduate certificate may be your best option. By the time you finish a master's degree, the tides may have turned. At any rate, employers will favor an experienced candidate who brings to the table a graduate certificate in a field like, say, project monitoring over a fresh graduate who has a master's in that field.
4. A Master's Degree in Your Field May Not Pay Off
Let's be honest — there are plenty of fields in which a master's degree has dubious value. If you're in the arts, media, journalism, or public relations, for example, a master's degree typically won't translate to increased employment prospects and a higher salary in quite the same way that it would if you were in engineering or physics. If you're in one of these fields, a graduate certificate can give you the additional training you need to get ahead, without the increased burden of additional student loans that could be hard to pay back without a commensurate increase in salary.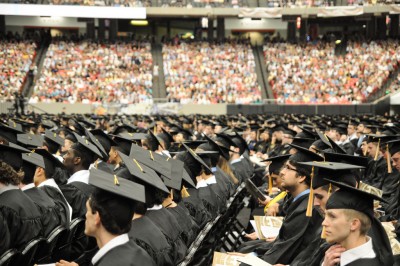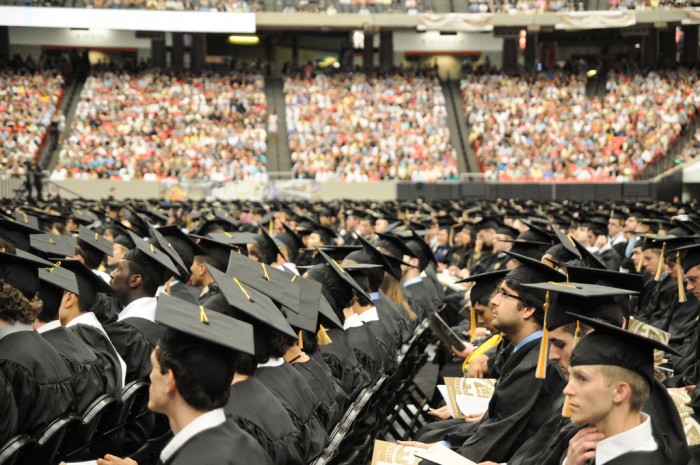 Seeking a post-graduate education can be one of the most beneficial things you can do for your career. But it's important to realize that master's degrees aren't right for every professional in every field — and that there's another option. A graduate certificate could be much more affordable, take much less time to earn, and be far more impressive to employers than a master's degree. And since graduate certificates typically take less than a year to complete, there's nothing that says you can't continue to update your skills with further graduate certificate courses in the future.
---
photo credit: College of DuPage 2014 Commencement Ceremony 28 via photopin (license)