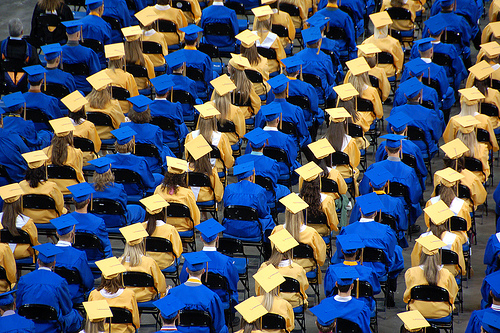 There comes that stressful moment during every collegiate career where you begin to ponder what your career will be upon graduation.
Perhaps what was once your passion is beginning to fade but you are so far into your studies that it is a better investment to stick it out. Maybe the job forecast has shifted and you are becoming concerned at the opportunities at that will be available once you reach the finish line. Or maybe there are so many possibilities that you just don't know where to look first.
Whatever your situation, WithMyDegree.org is here to help you find the answer.
WithMyDegree.org is a website offering solutions to some of the toughest questions that will face you during your time at university.
Highly skilled writers with a wealth of experiences in various fields and differing degrees offer their insights on what opportunities are available to you. Whether you major in History, Mathematics, Physics, or Business, WithMyDegree offers multiple posts containing incredible free information related to all kinds of careers and degrees.
Once you are able to come to a solution The Job Application Center will help you apply directly to any company that lies within your area of interest.
If ever you had a doubt about what to pursue after earning your degree, now is the time to stop worrying.
Post Courtesy of WithMyDegree.org
photo credit: kevin dooley via photopin cc
photo credit: Herkie via photopin cc