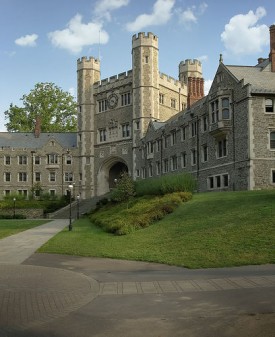 Attending college and university can be quite the hefty investment. Many people take out thousands of dollars in loans to finance their educational career in hopes of earning a comfortable starting salary upon graduating.
However not all universities are as renowned for their return on your investment.
FindTheBest took the liberty of putting together this infographic with data by Payscale that analyzes the top 20 universities by median starting salary. While some of the schools on the list would be expected, others come as a surprise.
From Princeton to the Georgia Institute of Technology, there is a broad range of universities with different specializations and backgrounds serving as the top industries in their field. Stuck on that decision of where you want to go? Let this infographic help you out!
Top 20 Universities by Median Starting Salary | FindTheBest
View the complete list of Top 20 Universities by Median Starting Salary below.
The United States Naval Academy – $77,000
The United States Military Academy (West Point) – $75,000
Massachusetts Institute of Technology (MIT) – $70,000
Harvey Mudd College – $70,000
California Institute of Technology – $66,500
Montana Tech of the University of Montana – $65,000
United States Air Force Academy (USAFA) – $65,000
Colorado School of Mines – $65,000
Stevens Institute of Technology (SIT) – $64,600
Rose-Hulman Institute of Technology (RHIT) – $64,000
Loma Linda University – $64,000
Thomas Jefferson University – $63,400
South Dakota School of Mines and Technology (SDSM&T) – $61,000
Worcester Polytechnic Institute (WPI) – $61,000
Rensselaer Polytechnic Institute (RIP) – $61,000
Kettering University – $60,800
Polytechnic Institute of New York University – $60,600
Georgia Institute of Technology – $60,000
Missouri University of Science and Technology – $60,000
Princeton University – $60,000
photo credit: CarbonNYC [in SF!] via photopin cc