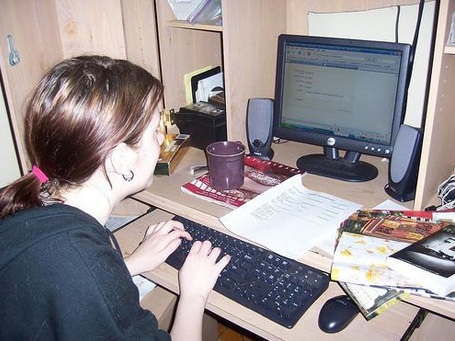 The UK's capital cities have always been a magnet for graduates looking for good job prospects and higher than average salaries. London, Edinburgh, Dublin and Cardiff have much to offer graduates but they're not the only cities on Britain's employment map.
Why are the capital cities so attractive to graduates?
Capital cities have many attractions in terms of employment diversity as well as allowing you to enjoy an exciting urban lifestyle.
London is considered to be one of the world's most cosmopolitan cities and is the financial and political hub of the UK. But graduates should remember that many UK locations are also industry-specific centers — Edinburgh, for example, is the UK's second largest financial center outside of London.
Graduates searching for a certain type of employer can find more job opportunities within their field of expertise by concentrating on specific cities.
Industry-specific job searches
Did you know that the Scottish city of Dundee was where the company who designed Grand Theft Auto started out? Dundee has a flourishing technology employment market, a wide range of game development studios being part of this.
If you're searching for computer related jobs then consider Dundee, Edinburgh or London. If you want a wider range jobs in the engineering or energy industries look for vacancies in Aberdeen with S1 Jobs. Take a look at some of the cities in the UK you might like to live in and check out if their major employment industries match up with your career path.
One of many great cities
As a graduate you may only have your eyes set on capitals such as London and Edinburgh but make sure to research other parts of the UK.
Aberdeen, for instance, may be one of the more northern cities but it's known as the oil capital of Britain. As such, this city has a huge number of employers, including major blue chip corporations in the energy industry.
But Aberdeen, although rightfully called the energy capital of Europe, also has a high employment rate in the tourism and hospitality industries, and been named the fourth most livable city in the UK.
High salaries in the capital cities
If you're set on living and working only in the capital cities then you'll find some pros and cons.
Yes, the cities offer wider employment opportunities, excellent nightlife, multi-cultural living and of course the starting salaries are generally pretty good for graduates. But you should also consider the perceived downsides, such as less for your money housing options, overcrowded public transport and the longer hours that capital dwellers tend to work.
If you're searching across the entirety of the UK then consider your priorities in terms of employment, standards of living and how far your money will actually stretch.
It makes good financial sense to undertake a wider employment search across the UK to reveal the benefits of working in the various cities. Check out what's on offer in the capitals in terms of jobs and standards of living but don't forget that Britain offers a huge number of other locations that could prove to be ideal for your needs.
Image by faerie from a lost star,