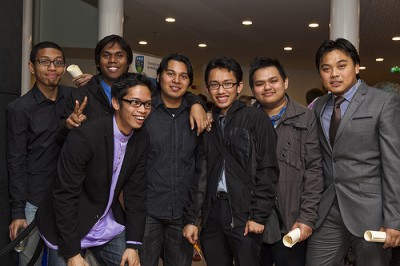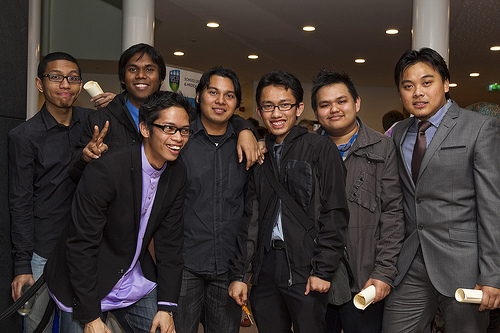 Being an international student in a foreign country can be a little daunting, especially at first as you begin to get your bearings and adjust to the new culture. After a few weeks and as soon as you've settled in, you'll be having the time of your life, but you may be a little worried about meeting people, especially if there's a language or cultural barrier.
The first thing to remember is that there's definitely nothing to worry about – so many people will be in the same boat as you – a lot more than you realise.
However, it can be a good idea to go armed with some advice to help put your mind at rest a little. We've come up with some tips for making friends as an international student at uni.
Sign up to a few different societies
University societies provide you with the perfect opportunity to try something new (or continue a present hobby) whilst meeting new people and going to new places.
During your fresher's week is the usual time for societies to sign up new members, so make sure you head down to fresher's fare. Sign up to things you wouldn't normally try to meet people you wouldn't normally meet!
Socialize within your student accommodation
Your halls or other student accommodation will provide you with your first chance to meet people, so grab it with both hands! Socialise with your new housemates and as a group, get chatting to other people in the building. In accommodation for students with Urbanest and other great providers, there's always a great, friendly environment that's perfect for meeting people. Arrange a flat/house night out early on and get to know each other!
Say yes to new experiences
Living in a new country is great as you will get to try loads of things you never would have dreamed about back home. Therefore embrace the experience fully and say yes to everything you're invited to.
Get chatting to locals and people that know the area (or at least the country!) well and do as they do. You could also share your own cultural experiences with them, too!
Look in to local international student groups
Lots of universities (especially in the UK where the proportion of international students is very high) will have international student support groups. If not, look into ones organised by other members of your new community, or look online for international student support. Whilst it's great to meet new people in your new country, hanging out with fellow international students can be good as they'll understand exactly what you're going through and how you feel.
And finally…Relax!
True friendships won't be built overnight, and it's important to remember not to feel pressured to meet your new best friends in the first week or so of term time! You may be there for a year or even longer so there will always be a chance to meet new people and new friends so don't worry – it will happen.
photo credit: UCDMedicine via photopin cc