Like me, I'm sure you thought you had heard it all when it comes to holistic detoxes and tea cleanses. While each blend offers various benefits and serves its' own purpose, I can personally attest to this particular detox and the profound benefits provided by Your Tea.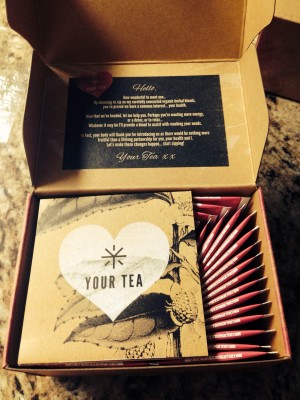 I'm here to tell you why the Tiny Tea 14 and 28 detox by Your Tea is worth every penny.
A concoction of Chinese Medicinal herbs, Tiny Tea revitalizes and restores you health with every cup. Working to maximize digestion, this nourishing blend gets to work from the very first cup.
After drinking this three times a day for 14 days, my skin was clearer and I felt a lot less bloated. In addition to this I had much more energy and my appetite seemed to be more in balance.
Gender specific? Not so much.
Being a male, I was very skeptical of the product at first. Not only did it seem a little pricey, but much of the social media support and reviews I saw were from women (they were actually all from women). But I took on the challenge regardless and am glad that I did.
The benefits were undeniable. In just two weeks I had lost 8 pounds and could definitely notice the difference. My energy levels have been up ever since and I willbe doing another Tiny Tea Teatox within a couple of weeks.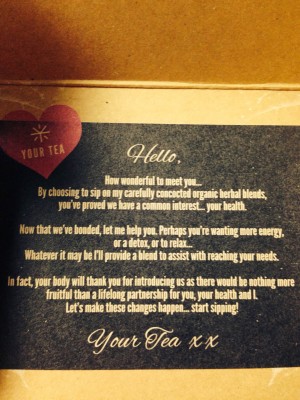 Tiny Tea is not the only product offered by Your Tea. There are a variety of options to meet every diet and lifestyle choice.
Not looking for your every day tea detox?
Tiny Tea offers a wide assortment of options including:
Man Tea
Fertility Tea
Gluten Free Tiny Tea
For more information from and eating plans from Doctor of Chinese Medicine Natalie Kringoudis be sure to visit the Tiny Tea website.
Happy TeaTox!