There has been a huge debate over whether or not college athletes should be paid in the recent months, which have gained traction with the recent ruling in O'Bannon v. NCAA. Much of the merit behind these arguments stems from collegiate athletics being big business, with millions of dollars in television contracts and ticket sales being generated at some of the most prestigious events, including championships, tournaments, and even mid-season contests.
With the top tier of college coaches making upwards of millions of dollars, it is no surprise that the players are looking for their cut.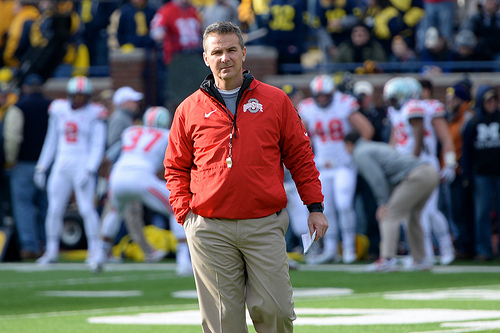 So which college coaches are worth the investment?
Forbes recently took a look at which college football coaches are the best value for their salary and the results are not surprising. With a combined record of 71-10 including two national championships over the past two years, Brian Kelly (Notre Dame), Nick Saban (Alabama) and Jimbo Fisher (Florida State) have established themselves as some of the best coaches in the game while elevating their respective programs to elite status. Though Kelly earns $1.09 million per year, Fisher$2.75 and Saban $5.54, these numbers are but a drop in the bucket compared to the revenue generated by three of the most prestigious athletic programs in the country with all of the national exposure they are getting as a result of success and championships.
The "Big 5" power conferences of college football are well represented with Mark Dantonio (Michigan State), Mark Richt (Georgia), Urban Meyer (Ohio State), Rich Rodriguez (Arizona), and six overall SEC coaches dominating the list.
Want to see the complete list? Check it out by clicking here.