S/he's the person who's always there for you. They've got your back when you need them the most. They've got 12 boxes of Kleenex when you are at your lowest point. It's that time of the year to get them a gift.
Whether it's their birthday, Christmas or just a Thursday, your best friend deserves something awesome to commemorate your friendship. Your friend needs a gift that they can post on Instagram, Twitter and Facebook.
First off, it needs to be thoughtful. A typical gift that you'd give to anyone is not going to cut it for your BFF. Also,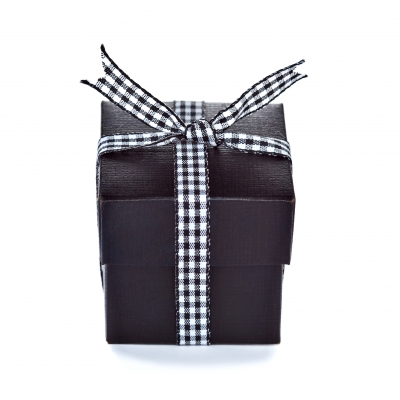 Here are a few gift ideas for best friend:
Etsy jewelry
This jewelry isn't your typical sort. You're not going to find this type of stuff at Stein Mart or Charming Charlies. A quirky best friend would love this jewelry. I actually bought this necklace for my best friend for Christmas. You can check out some more cute stuff within the seller's store, too. Do you have a hilarious best friend that isn't afraid to make a statement? How about a Bevis and Butthead Best friends necklace?  This is sure to spark a conversation and get a good laugh out of your friend. She might not wear this baby to church, but a grungy bar after work may be the spot. I love infinity symbols. I think they're so cool and are super meaningful. Write a cute card to go along with these matching infinity best friend rings. You can talk about why you think the friendship you share will last for an eternity.
Heartfelt gift
A gift that can make a tear rip out of the side of your eye is always the best gift. It makes your stomach drop and reminisce. Grab something that really means a lot to your best friend. You know s/he keeps every single movie/concert ticket that comes here way? Buy them a container to really show off her assortment. Is there something he thought you'd forget once you went your separate ways? Think really hard about the random thing that he mentioned that one time. Did he break his best kitchen knife that his great grandmother bought him? Did he lose a blanket that meant the world to him? Make a replica to help ease some pain.
Personalized jewelry including engraved bracelets for men is another great choice in gifts for best friends.  Thoughtful Impressions is an online engraving shop that carries custom bracelets in leather, silver and gold.  Engraving can be applied to show a heartfelt message or design.
There are other shops offering personalized gifts. In the Braceletsforever shop you can choose a men's bracelet with an engraving or an ID bracelet. The store offers a large selection of styles and sizes of personalized ID bracelets.
For the guys
Etsy also has a great assortment of gifts for the best guy friend in your life. It doesn't matter if he's super hippy or more of a skater guy, these clothes and accessories are pretty sweet. Most people love their home state. I just found this cool site that is all about state pride. Click this link and then click on the state you're looking for. There are ties, bow ties, caps, hats, shirts, shorts and more that are all geared toward the great state of __(your state!)__.
How about nature-lovers? Take a look at a gift for hiker for the outdoor enthusiast in your life.
Tell us about one gift that really made your best friend smile! We'd love to hear about it.