There's something charming about learning the craft of business administration in an academic setting.
Through an MBA program, you'll learn valuable skills crucial to running a successful business and navigating a corporate environment. But MBA programs typically require a serious investment of time and money. The decision to pursue additional higher education shouldn't be taken lightly, so make sure you reflect on your personal motivations from all angles.
Consider these four things before you start filling out applications.
Your Career Goals
Image via Flickr by itupictures
The road to an MBA begins with a simple question: Where do I want to be after another one to two years of school? An MBA program will no doubt help cultivate a higher understanding of business dynamics, but it's not necessarily a golden ticket to a successful career. Perhaps you want to learn new skills and make a career transition, or maybe you're looking for a place to meet and network with like-minded people.
These are all great reasons to work for an MBA. But if you're just looking for a résumé booster, think again; many employers would rather see experience than a degree.
The Pricetag
Image via Flickr by Bernd
If you're going for an MBA, chances are you've already been through several years of college and are familiar with the rising costs of education.
As of 2014, the average cost for a two-year MBA program will run about $60,000, depending on how well-known and "prestigious" your school of choice is. However, online MBA programs can be a huge bargain since they avoid fees associated with the maintenance and upkeep of a brick-and-mortar institution.
The Professors
Image via Flickr by Tulane Public Relations
The onus of success lies mostly with the student, but a top-notch teaching staff can work wonders for your education. When you're looking at MBA programs, take time to review the professors you'll be working with. Look closely at their backgrounds and what makes them qualified to teach master-level students.
Keeping your own career goals in mind, look for a staff that has experience in the specific industry you'd like to pursue. Quality professors will give you insight into the dynamics of your target field and may even give you a leg up with a sterling reference during your job search.
Time Commitment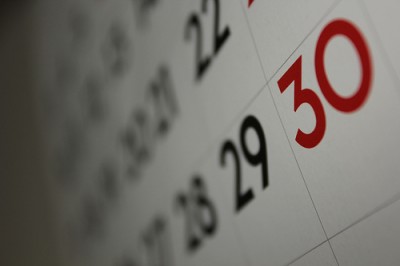 Image via Flickr by Dafne Cholet
Pursuing a master's in any field is a time-consuming process, but just how much time depends on the breadth of the program itself. You could go to school full-time and perhaps finish within a year or less, but there's always the risk of being overworked and burning out.
Consider your pre-existing obligations, like work or family, and think about how comfortable you'll be working an extra three to eight hours a day on your degree. Of course, online programs excel in this field because of their inherent flexibility.
An MBA will undoubtedly help you learn new skills and form long-lasting relationship with potential future business partners. However, take time to analyze your decision carefully before sending out applications.