Plenty of individuals can't wait to get to their workout every day, but if you're not in this category, you still should be doing something physical on a regular basis to stay healthy. Many universities are investing more and more money to build and renovate state-of-the-art fitness facilities that give students access to fitness equipment, swimming pools, saunas, group fitness classes, and more.
If you hate exercising for whatever reason, these workouts are for you.
CrossFit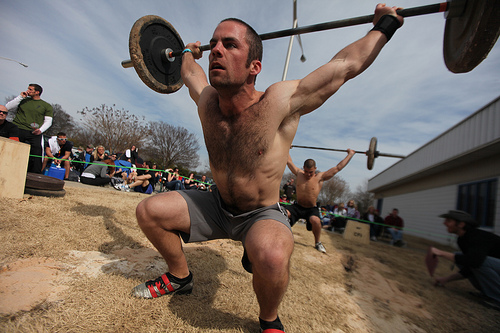 CrossFit is an incredibly popular fitness program developed in 2000 by Greg Glassman. As the CrossFit website explains, it relies on the idea that, in order to get in peak condition, you have to complete a variety of different, functional exercises at relatively high intensity. You'll do combinations of calisthenics, powerlifting, Olympic weightlifting, high-intensity interval training (HiiT), gymnastics and strongman exercises.
This fitness program is great for people who aren't too keen on hitting the gym not only because the routines are so efficient, but also because it is offered in classes. You can feed off the energy of everyone getting in shape alongside you. People in your classes can become buddies who can hold you more accountable. The emphasis on a variety of exercises also fends off boredom, making it more likely you'll stick with the program.
According to the Tabata Times there are more than 5,000 registered CrossFit affiliates in the world with that number nearly doubling every year. Many gyms are beginning to pop up in college towns with big city universities having multiple options within close proximity. Although memberships can be expensive, many gyms offer student discounts to help make obtaining peak physical fitness more financially feasible.
Biking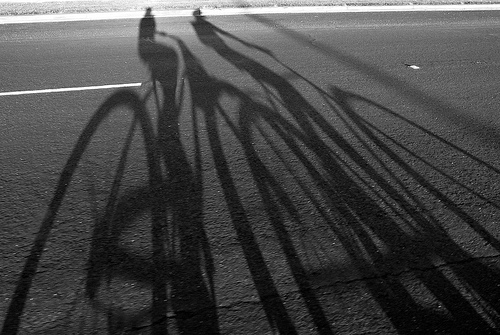 People who are looking for a great cardio burn often come up short because so many exercises that get your heart rate up also are high-impact, meaning that both feet end up leaving the ground at some point in the movement. The force you encounter as your feet strike the ground can be incredibly high. In fact, according to the Chester Knee Clinic and Cartilage Repair Centre, the force you experience when running can be up to eight times that of walking, putting tremendous stress the joints. With biking, you still challenge your cardiovascular system but can avoid the impact that puts you at risk for joint issues.
Many gyms and university recreation centers now have biking (spinning) classes, but you also can use a biking DVD if you have a fitness bike at home. If you'd rather get skip the gym or get out of your house, you can invest in a good bike and head out onto any local biking trail, which offers beautiful scenery, fresh air and plenty of intensity variation.
Many students place a lot of weight in geographic location when deciding on where to attend college. Institutions such as the University of Colorado at Boulder are surrounded by mountainous terrain that provide the ideal setting for mountain biking while more urban schools such as The Ohio State University have city wide bike trails that extend miles away from campus in to multiple parks and neighborhoods.
Kickboxing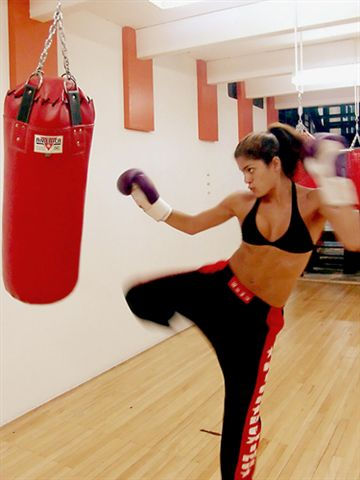 Your workout should let you get rid of frustration, not make the problem worse. In this regard, no workout is better for people who'd rather skip the gym than kickboxing. A hybrid of martial arts forms, it uses punches and kicks to deliver full-body results. As you throw moves like jabs and back kicks, you'll be able to release all the pent-up aggression you have in a constructive, positive way.
You can train with a professional, join a kickboxing center so you can spar with others, or just get your game on with a good kickboxing DVD in your living room. Recreation facilities are beginning to add kickboxing to their list of programs offered to students with the cost of tuition.
Weighted gloves and a kickboxing bag, which you can order online if you visit SportPursuit.com or similar sites, are standard (but often optional) equipment.
Conclusion
Staying fit and healthy doesn't have to mean going through physical routines you don't like. With options like Crossfit, biking and kickboxing, you can lose weight or tone up and have fun at the same time. College fitness and recreation centers offer many programs that allow you to get more value for the cost of admission. In addition to this, taking advantage of your universities setting will allow you to explore the city while simultaneously increasing your level of physical fitness!
Corrine Martin is a fitness guru with a keen eye for motivation. She loves blogging about the tips and tricks to enjoying a successful fitness routine.
photo credit: CrossFit Huntsville via photopin cc
photo credit: jankie via photopin cc
photo credit: Josa Jr via photopin cc