For some of you graduation is coming quickly! I was a December grad last year at Texas Christian University and I'm so excited to share my graduation cap decoration ideas.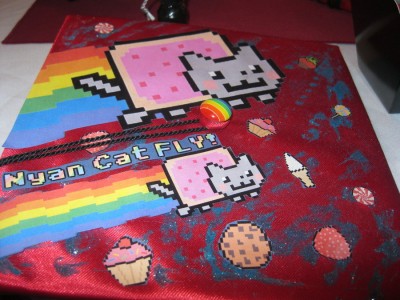 Now, I didn't have time to decorate as I was planning to pack up and move out of state right after graduation, but here are some quick ideas to spark your creative side when it comes to graduation cap decoration.
Your major
Are you a nursing major? Go to the craft store and grab some scrapbook supplies to fill up your mortar board. Did you major in Italian? Go find your favorite Italian quote, a flag and maybe some glitter to spruce up your cap. Were you an athlete? That counts too! Get a football cutout or maybe a track logo to paste on your graduation cap.
Witty
Are you a jokester? Did you fall in love with College Humor? Find your favorite joke or maybe a witty line to place on your cap. I think the best caps are the funny ones. For example, "Thank God. I'm out!" or "C's Get Degrees." Make sure your mortar board is appropriate because you wouldn't want to mess up a very important day.
Your name
This one is simple. Your name. Write it in cursive. Write it phonetically. Write it upside-down. Write it with a Sharpie. Cut out your name from newspapers. Cut out your name from a magazine. It's super simple and will be a great way to get your parents to spot you from way up high.
Shout out
You didn't get through college alone. Give the person who helped you the most a shout out. A simple "Thanks, Mom & Dad" will do. Maybe Uncle Patrick paid your way through college. You can write "This one's for you, Pat." It's a very nice gesture for those who helped you out throughout those last four (or more years of your life).
Greek life
Greek letter are very common all over college campuses. Go and get some awesome Greek letters to place on your graduation cap. They can be huge or little bitty. You can get your frat or sorority members together and make a party out of the decoration. There are plenty of online and near-campus stores to buy Greek letters.
Where to get supplies
Where should you get these supplies? I personally love Hobby Lobby. There's always a ton of coupons online & in the Hobby Lobby app. You can also stop by other craft stores and even places like Target or WalMart to grab easy glue or scrapbook supplies.
Share a link to your graduation cap in the comments below!