Even if this isn't your first rodeo, the start of the fall semester is around the corner. It will be here before you know it!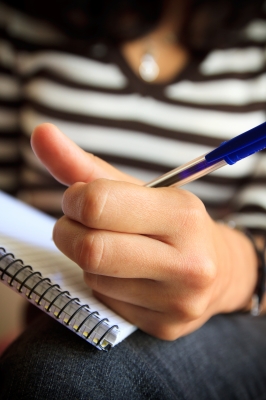 When you come back to campus, you'll already be dealing with the stress of moving and getting back into the groove of things, plus you'll be wanting to hang out with the friends you haven't seen all summer.
Why not take some pressure off yourself by doing what you can ahead of time? Here are some pointers to get you started!
1. Print your syllabi
If you want to get a head start on your classes, the first step is to read the syllabus for each of them. Don't just glance over them — take notes, underline or highlight and really pay attention. Doing this ahead of time will not only help you figure out what you need for the class but also to make sure that it's the best fit for you.
2. Plan ahead
Since you have some extra time on your hands, this is the perfect time to go ahead and write down the important dates for each class from your syllabi into your planner or phone so you can anticipate when your busiest weeks will be. While the dates could change a little bit between now and then, it never hurts to start thinking ahead!
3. Go shopping!
After reading your syllabi, take some time to go shopping for the items you'll need this fall. If you're looking for an expensive item like a laptop, now's the time to go and shop around for deals. You're not going to have the time once you're back on campus. Also, don't forget to stock up on pens/pencils, binders/notebooks, paper, highlighters and anything else you need!
4. Hold off on books
It's a better idea to wait until the first week of class to buy your books. Talk to your professor and see if you're actually going to need to buy the book for the class. Sometimes professors list the books on their syllabus, but you end up not using them at all. If it turns out you will only be  using the book for part of the semester, look into renting the book instead or see if there's a copy available at the school library. Also check out websites like Chegg. Your wallet will thank you later!
5. Map out a typical week
It can be hard to know exactly how much time you have left over between class, homework, work and any extracurricular activities. To figure out how you're going to squeeze it all in, try making a weekly rundown with all of your activities. Take it hour by hour so you can visualize exactly how you'll be spending your time. Once you do this, you'll be able to figure out where everything fits in and you'll be able to budget your time wisely without having to learn the hard way. Try an app like this one to help you get started!
What do you do to help yourself get organized for college? Let me know in the comments!