After you have completed your undergraduate studies, you think all of the hustle is over when in reality, it has just begun!
Other than applying for jobs, trying to figure out where to live can be very stressful.
And it's understandable because you want to be someplace where you can be happy, someplace that isn't too expensive, and someplace that is ideal to possibly raise your potential family. Right?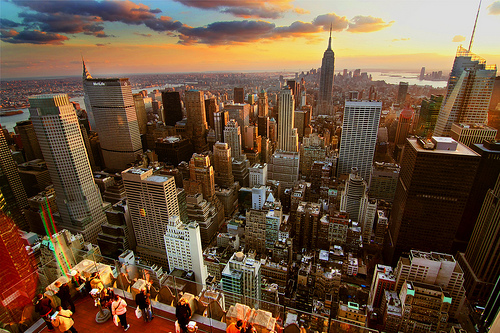 Forbes.com released an article in 2008 on the Best Cities For Recent College Grads and I wanted to share it with you:
Houston, Dallas and Austin nabbed the top three spots on our list of best cities for recent college grads.
Spurred by low costs of living and booming energy and tech industries, these metro areas have a lot to offer new professionals seeking a home.
This includes high starting salaries.
At $44,100, Houston's average starting salary for those with a bachelors degree is the second-highest in the nation, behind  San Francisco, No. 10 on our list.
The average starting salary in Dallas is $41,000; in Austin it's $38,700.
"Their economy is generally booming, but especially because of oil and gas," says Al Lee, quantitative analysis director for salary information website, Payscale.com of Houston. "That pulls up the overall pay scale."
What You Should Look For
There are several things you should look for when trying to move once you graduate and the number one thing to think about is:
1. What type of person are you?
If you are the type of person who can't stand to be surrounded by a lot of people then you already know to scratch out cities like New York and Chicago. Maybe try to look for some cleaners Chicago to get your place looking fresh. That'll make your home make your city feel like home.
You might want to look into cities that are more spaced out like Texas. And if you know that you love being around people then you would know to scratch out cities that aren't big on the map.
2. How many job opportunities are there?
The last thing you want to do is go to a city that doesn't have many job opportunities for your degree. For instance, when people want to be actors, they go to California; when people want to be in print, they go to New York, etc.
Think about what city best suites your degree.
3. What is your budget?
You want to be able to live comfortably when you graduate, so being able to adequately form a budget is crucial for LIFE. Figure out what your budget is and then you can go from there.
If you are willing to only spend $700 a month on rent, then you might want to live in a state like Texas. Normally, living in the South is cheaper than living in the North. So, if you are staying under a strict budget begin your search in the Southern states and little by little work your way up.
4. Can you raise a family here?
Once you've narrowed down your list and you want to spend the rest of your life in one place, ask yourself if you could possibly raise a family there. Some people don't like to build their career in a place where they have to move suddenly because of children and marriage. If this is the case for you, put it all in perspective.
Do you want your kids to have a backyard or a porch 15 stories above the ground?
In love, peace and happiness
BIANCA