Because of my massive desire to get out of the country for a while, I have been doing a lot of research on travelling and looking for the best deals.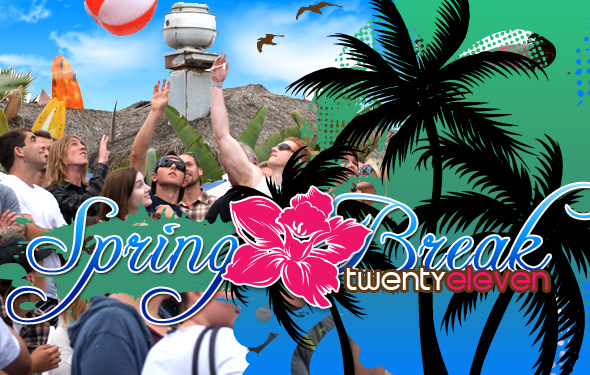 Since spring break is slowly approaching, the best way to ensure the time of your life is by doing research and catering to your pocket!
Spring break is all about having fun with your friends, blowing off steam, but also staying within a budget too.
If you have a job or extra money from Christmas, start saving now because Spring Break trips are expensive and you will need as much spending money as possible.
Here are a few sites that may benefit you and your wallet:
Paradise Parties
They have a deal for $349, round trip, 5 days and 4 nights! Leaving Fort Lauderdale, Florida and ending at Freeport, Bahamas. In the Bahamas you can sign up for all sorts of fun; from biking and hiking to booze cruises and scuba diving, you and your friends are sure to be busy the whole week!
Sun Splash Tours
Sun Splash Tours is now offering a deal for $359 to spend 5 nights in Jamaica! You won't be lacking fun here either; try going on a tour of the canopies in the tropics, swim with dolphins or head on an off-roading adventure.
Student City
They offer several deals but the one that stood out the most to me is the one to Cancun, Mexico for $489! Mexico is great for a group of adventurers; scope out an underwater cave, visit Mayan ruins, or rent a wave runner and spend the day at on the waves!