Springtime is finally upon us and to celebrate it's arrival, how about a semi-sweet, cold snack?
Recently, I've been having a fruit addiction and have thus been trying to find all sorts of ways to put fruit in everything.
So, if you're looking for a quick, easy, and delicious snack that's perfect for the spring, this fruit parfait may be just the thing!
What You'll Need:
– 3 Cups of vanilla yogurt
– 1 Cup of fresh or frozen (defrosted) Strawberries
– 1 pint of blackberries, raspberries, or blueberries (you don't have to have all three)
– 1 Cup of granola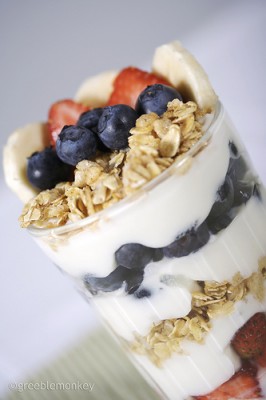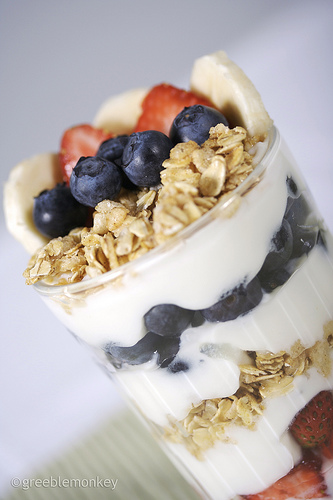 What To Do:
Layer 1/3 cup vanilla yogurt into the bottom each of 4 tall glasses. Combine defrosted strawberries and juice with the fresh berries.
Alternate layers of fruit and granola with yogurt until glasses are filled to the top. Serve parfaits immediately to keep the granola crunchy.
This recipe should yield about four servings, so whether you're looking to share with friends or make a big batch to eat for a few days, this is the perfect quick, healthy, to-go snack!