Finals are approaching, as is your date in the housing lottery and move-out day. In short, another academic year is coming to a close and I could not be sadder. But don't fret! Summer's coming! With college wrapping up, now is as good a time as ever to plan the best summer vacation you and your friends have ever had.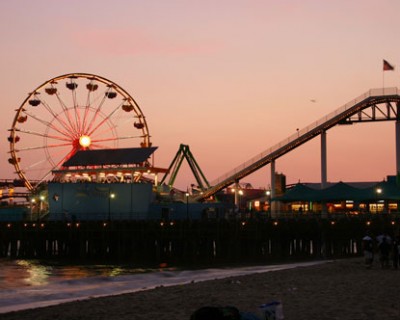 Amusement Park—Let's face it: you are a worldly, mature college student who just finished another successful school year. Why not celebrate it by spending a day with roller coasters, cotton candy, and unlimited-ride wristbands? Some places to try: any Six Flags, any Busch Gardens, Ohio's Cedar Point, Pennsylvania's Hershey Park, and either Disneyworld or Disneyland (Warning: admission is pricy, so make sure you plan your spending accordingly.)
Beach— If 100-foot drops and hot dogs aren't your thing, pack up a great book, a bathing suit, and a cooler for a relaxing day at the beach. On the East Coast, you've got the quirky Coney Island (NY), the beautiful Wrightsville Beach (NC), and the always-fun Myrtle Beach (SC). The West Coast has California, where you've got places like Santa Barbra, Long Beach, and Malibu to choose from. No matter where you end up, make sure to wear sunscreen (and lots of it!)
Museums—No, being intellectual outside of college doesn't make you a nerd. Museums, in addition to stimulating your brain and being air-conditioned, understand that college students are poor and are either free or offer a "pay what you can" price for students with a valid ID. From the various museums of art in Cleveland, Seattle, Chicago, Baltimore, and Los Angeles to the entirety of the Smithsonian, there's bound to be something to fit your fancy. Who knows…you might even learn something.