A New Website for Food-Obsessed Under-Grads Everywhere
Small Kitchen College is a guide to cooking, eating, drinking, and living on and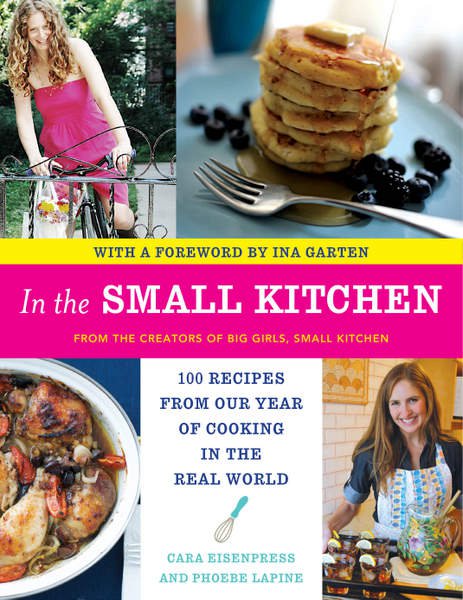 off campus, with recipes, tips, and tales generated by college students across the
country.
Launched March 21st, Small Kitchen College is the second web venture of Cara
Eisenpress and Phoebe Lapine, the co-founders of Big Girls, Small Kitchen. The
new platform is BGSK's virtual little sibling: it takes the girls' mission of providing
accessible, affordable recipes for twenty-somethings, and applies it to a younger
generation with even fewer kitchen resources. Small Kitchen College will be the first
community-based website of its kind to focus entirely on college cooking, eating,
and food.
The articles, written by a team of 18 undergraduate journalists, chefs, and
tastemakers from schools across the country, runs the gamut of the college eating
experience, from DIY dining hall triumphs, to round-ups of the best pre-game
cocktails, to profiles on student organizations that promote sustainable living on-
campus. Some of the weekly columns include: Look Ma, No Kitchen (Dorm Room
Cooking); Study Abroad (Travel); The Eaters Among Us (Day-in-the-Foodie-Life
Interviews); and On the Front Burner (Campus Food-Related News and Events).
The 'freshman' class of Small Kitchen College contributors includes undergraduates
and recent grads from a wide range of colleges and universities: Bowdoin, Penn
State, Northwestern, Harvard, Williams, NYU, Smith, Colgate, University of
Wisconsin-Madison, University of Texas- Austin, Cornell, Colby, Brown, George
Washington University, and DePaul.
Cara and Phoebe (the co-founders) are the authors of the upcoming cookbook,
In The Small Kitchen: 100 Recipes From Our Year of Cooking in the Real World, out
May 24th by Harper Collins. A first serial excerpt of the book with recipes will be
featured in the July issue of Cosmopolitan. They are regular contributors for The
Huffington Post, Serious Eats, The Daily Meal, and Shape Magazine. Their
stories, recipes, and tales have also been featured on the web by Time Out New
York, Saveur, Brides Magazine, Glamour, Shine, PBS, Design*Sponge, and
Publisher's Weekly.
Cooking brings people together, even if it's done in a dorm room. And Small Kitchen
College will give current students and recent graduates, who may or may not yet
have access to their own kitchens, the limited tools they need to scrape together a
satisfying meal for themselves, and for friends.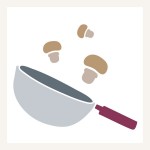 Website: www.SmallKitchenCollege.com
Parent Site: www.BigGirlsSmallKitchen.com
Email: info@smallkitchencollege.com
Twitter: @BGSKCollege