Your main priority in college should be to obtain a higher education and, hopefully, graduate.
But in between getting an education and graduation, you may stumble upon some extra curricular activities that may enhance your education and your social experience.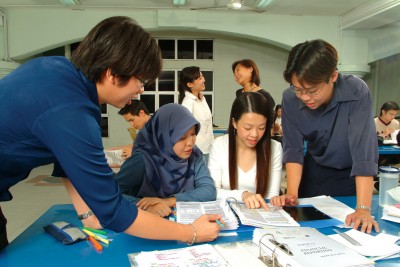 Joining an organization can be quite enriching and beneficial to your college career.
But what if your campus doesn't offer an organization that represents you or your issue?
No need to worry. You can always start your own organization.
First Things First: Requirements
Find out what the requirements are to start a new organization on your campus. This can be done by going to your school's student government office, student union, etc.
Also check out if there is a national or international office that governs the body of your organization. If so, find out what the requirements are and if you have to register with them first.
Round 'Em Up!
Organizations typically require a person to be in charge such as a professor or someone on the school's staff. Start looking for someone who you think represents the qualities of your group. If you are looking for people who are passionate, ask your most passionate professor if he/she would like to be involved or if he/she can recommend someone else.
Find other students who share the same passions or ideas as you do. Spread the word of your up-and-coming organization. Put up flyers and posters around campus. You can even place an ad in the school's newspaper or start an interest group on Facebook.
Meet And Greet.
Once you've gathered interested parties, take down their phone numbers or e-mail addresses. Have meetings and keep documents of these meetings so that you have proof to show your university that people are interested.
Writing The Constitution.
It's time to write the constitution of your organization. Make sure it includes goals for the group as well as everyone's position like the leader of the group, financial officer, head of recruitment, etc.
You can ask your student government for advice as to how you can go about doing this.
Find A Leader To Lead The Leader.
Of course the organization will have a leader or president to follow, but as we said before, you must register a faculty member from your campus to advise the organization. Find a faculty member who also shares the same point of views as you do.
Last, But Not Least: Gathering All You've Acquired.
Get together with all the key members and gather all documents and information to present to your student government. Make sure that you and everyone in the group is dressed to impress and organized.
Type up all documents and label them so that it's easy to sort through. Remember, if everything is in order the first time and you present yourselves properly, you have a good chance of getting approved.
Starting a new organization on your campus shows leadership and dedication, not to mention it's a great resume builder.
If your campus doesn't offer what you're looking for, pave your one path and leave a mark on your campus by starting your own organization!