This is a Sponsored Post from RHL.org

Dorm rooms are almost always uninspiring rooms that contain only the basic essentials. Here are some easy and budget friendly tips for turning your dorm room into a comfortable, beautiful living space.
1. Choose a Color Scheme.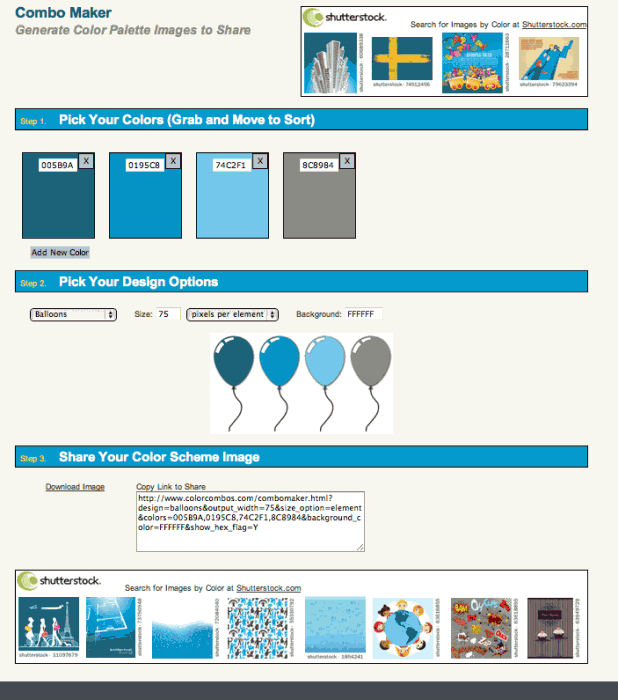 There are some very cool, free and easy to use online tools that you can use to come up with a fail-proof color scheme before you buy anything. Here are just a few:
https://www.colorhunter.com/
2. Pick an Item and Use it as Your Key Design Element.
For example, use a rug, your comforter or a pillow as inspiration. Then design the rest of the room around the colors and motifs in that one item. For example, if you have sunbursts on your rug you could continue this theme throughout your room in subtle ways. A sun shaped photo frame or a lamp shade trimmed in rainbow ribbon.
3. Buy Good Dorm Room Bedding.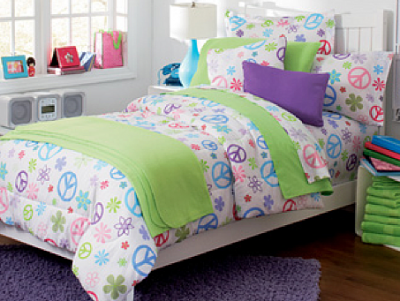 Most dorm beds are extra long so you will need to buy special twinXL bedding to fit the size of the bed. Dorm room bedding sets are color coordinated and they come with all the pieces you need to make a fabulous bed. In a dorm room the bed is the main piece of furniture so if your bed looks nice the rest of your dorm room will almost instantly look great too.
4. Try to Choose Hard Working Accessories.
When there isn't very much space you will need to choose accessories carefully. For example, if you are buying a stapler, why not get a cute one that works with the décor in your room. Accessories that are fun to play with are always a great choice too. For example, if you choose a jungle theme you could have an African drum as a piece of décor. It can hang on the wall when you're not using it, work as a small table in a pinch and as a party accessory when you are having fun with your friends.
5. Don't Spend a Fortune on Picture Frames.
Posters and photos look great on a wall but getting them framed can cost a bundle. If you absolutely love one-piece look into getting it matted but not fully framed. The matted piece will last 1-2 years without a frame and it is lighter and easier to hang. Another option is to go to a thrift store and choose a frame that already includes a precut matt. Then all you have to do is take the old artwork out and put your favorite piece in its place. If you love some of your photos think about putting together an interesting collage and placing this in the frame. You could also take a few photos and put them into a photo-editing program and them size them to fit the used frame.
6. Wall Décor Doesn't Need to Stop at 2d.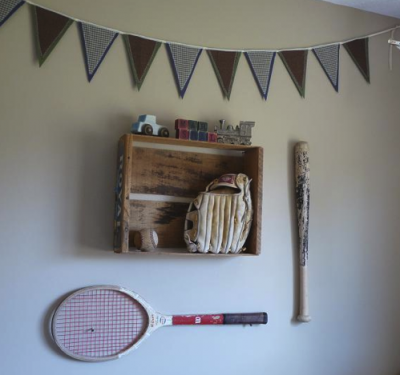 Some of the best wall décor is 3-d. Have a hat collection? Why not group your hats on the wall when you're not wearing them? Play a particular sport? Hang your sports equipment artfully on the wall instead of stuffing it in the closet. Sometimes found objects make great art. The key is to group like objects together in an interesting arrangement.
7. Don't Forget About Dorm Room Lighting.
Overhead dorm room lighting is usually harsh and unattractive. Using extra lights in your room can change the entire feel of the room and make it a much nicer place. Adding just a simple string of Christmas lights onto an interesting wooden tree branch can create great soft lighting for almost nothing. Look into buying single can spots to add up-lighting, back-lighting or down-lighting and play with the sizes and colors of the light bulbs.
8. Get Creative with Curtains.
Curtains are expensive and the dormitory probably won't let you hang them. However, a simple piece of material swaged across a cheap plastic curtain rod can do wonders for any window. One easy and cheap trick is to buy an extra flat sheet that matches your collge bedding and then use this material for the swag.
9. Think About Storage in Your Dorm Room.
Dorm rooms are very small so storage is essential. You can add book shelves and take advantage of the space under your dorm room bed. There are large plastic bins that are designed to be placed under the bed. If this is out of your budget bring some shoe boxes for under the bed. You can tie or glue these together and cheaply create under-the-bed storage boxes that can hold everything from shoes to pencils.
10. Less is More.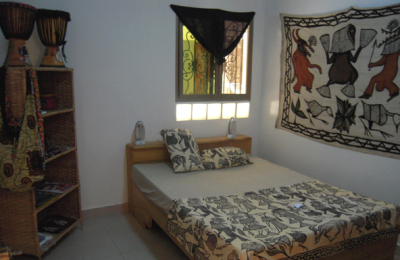 When decorating a dorm room be careful not to over decorate. Small spaces can easily become cluttered and claustrophobic. Stick to a few design elements that really pack a punch!
Post Contributed by Amanda Greene

Amanda Greene is Brand Manager for RHL.org, the best source for residence hall linens and twinXL bedding on the web.