What better way to begin the new year than with a Skype app for the iPhone?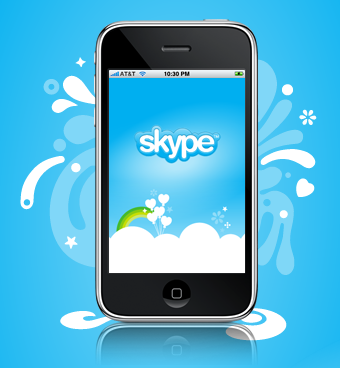 According to Skype and PcWorld.com, your iPhone will be able to place video calls from Skype on the iPhone 4, iPhone 3GS, and the 4th-generation iPod touch.
The company also says you can receive video calls on the iPad and the 3rd-generation iPod touch. the features of which, work for bothWi-Fi and 3G.
If you are a fan of Skype (and a lot of people are these days) this could be your reason for purchasing one of the iPhone's.
If you are not familiar with Skype, the free program allows you to place video calls through your computer or phone to other users with the program. Skype also offers instant messaging, audio-only calls, and a whole lot more!
Skype is great for those of us in long-distance relationships, people who have family members that live far away, or for those who have a family member of partner overseas.
If you haven't tried Skype yet, download it free here, try it on your computer, then decide if it's right for you and your phone!