I've found that when talking to people who have graduated or are about to graduate (jobless), everyone has their own reasons for why they don't have a job.
After careful thought, I have broken down the most common responses for why people don't have jobs after graduation, and given you some suggestions on what to do if you find yourself in one of these categories.
1. "I'm Still Trying to Figure it Out," aka You Have No Idea What You Want to Do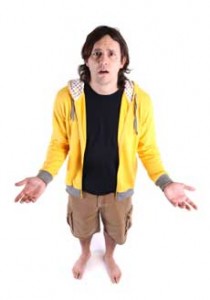 This is a common problem among not only recent grads, but college students in general.
You go from high school to college with little idea of what it is you want to do for the rest of your life, coast through college while dreading graduation, only to end up jobless and confused the day you throw your cap into the air.
The person in this position typically had 1-0 internships while at school and waited until graduation to figure it all out (only to still be confused).
The good news is, it's never too late to take control of your life and start making decisions that will help you to get into the career you want.
Do Some Investigating
If you don't know what you are good at or interested in, look within yourself to find the answers.
Think back to your favorite classes or the things that made you happiest while at school and you may start seeing some patterns.
Did you ever look forward to a certain class or did you happen to excel in any one subject over another? Did you prefer to write papers or did you enjoy performing math equations? Were presentations your thing? Or maybe you loved working on computers.
Whatever it is, it is likely that you will end up in a job that is at least related to the things you like and are good at.
Head Online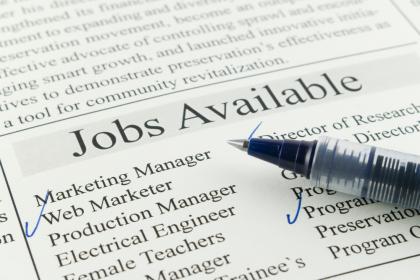 So, now that you have isolated whatever it is you are good at/enjoy doing, start looking into the types of jobs related to your interests.
A great site to help you do this is MyPlan.com which features the most comprehensive information on careers that I have ever seen on the web.
You can browse majors and the colleges that offer them, but  the site breaks down which careers are related to each major and literally anything else you would want to know about the industry is right there, from average salaries to typical personality traits/skills of someone in the field.
By doing this, you can get a better idea of how your skills can be turned into a career and you will know which industries/titles to look for when job searching.
Check Out Related Internships
You cannot expect to get a job in an industry where you have no experience.
I know it's no fun working for free, especially if you are no longer a student, but an internship will allow you to check out whatever field you think you may be interested in while learning the ropes.
If you don't know where to start, hit up your school's career center or browse online. There are a ton of websites that feature legitimate internship postings. Now that you know which industries/titles you are interested in, you can scan for internships with similarities.
2. "I'm Waiting to Hear Back," aka You Know What You Want, But No Openings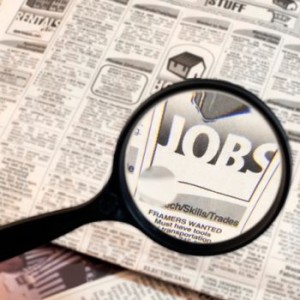 This person typically had at least one internship in school, received pretty good grades, but for whatever reason there are no openings or a lot of competition within the industry.
While this situation is somewhat of a setback, remedy the situation by not letting it get you down.
Take Another Internship
I know you are rolling your eyes because you paid your dues, you already graduated college and you deserve to get paid for your work, but you can't sit around forever waiting for "something to open up," because you may find yourself waiting forever.
I would suggest taking an internship within the industry you are interested in and make it a company you may want to potentially work for. The only problem is, a lot of the big companies do not take interns who are not students, but there is a loophole.
Check Out Small Businesses or Start-up Companies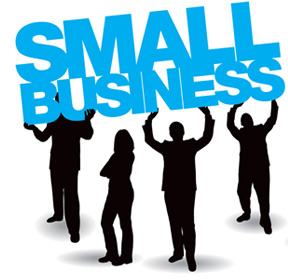 9/10 these companies will accept applications from recent grads and will take you on as an intern regardless of the fact that you can't receive credit.
Taking another internship in the field you want to work in will not only give you the opportunity to build your skills and learn new things (which makes you more valuable in a competitive industry), but you will have the chance to network and meet a new crowd.
You never know who you will meet when working or which experiences may change all of your plans so be open to new experiences!
3. "It's the Economy," aka You Are Lazy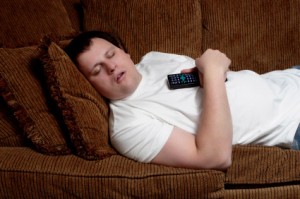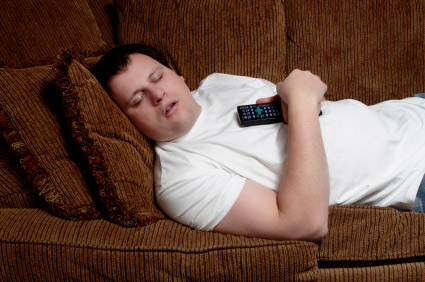 It's easy to blame your unemployment issues on the economy, but when it comes down to it, you probably don't have a job because you haven't been trying to get one.
The person in this position is typically jaded by the job market and thinks "I will never get a job," as they make themselves comfortable on the couch in front of the television.
The best thing to do in a rough job market is to continue gaining experience with an internship, putting yourself out there and networking.
Start Networking
Part of the reason you don't have a job is because you don't know anyone in the industry (or you are not talking to them regularly if you do know people), and there is some truth to the saying "you have to know someone" in order to get a job.
Start reaching out to the people you DO know in the industry by shooting them an email.
If you don't know anyone in the industry, send an email to a family friend or SOMEONE you know with a professional job.  This will open the lines of communication with someone who may be able to help you at some point.
You would be surprised how often people find out about job openings through family or friends who happen to hear something at lunch, in passing, at a meeting or whatever.
So take the time to reach out to the people you know, they may be able to hook you up!
Send Emails to Those You Admire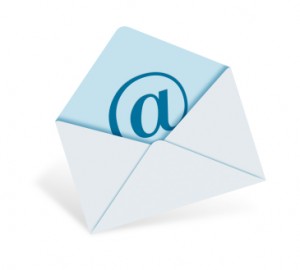 Okay, you obviously aren't going to send a letter to Bill Clinton or some celebrity who isn't going to answer you, but if there is someone you look up to in your industry of choice, why not tell them how you feel?
Send out an email telling the person how much you admire their business, work ethic, or whatever, and ask if they would be willing to meet for coffee, lunch or even chat on the phone so you can ask them about their job and see if they have any advice to offer you as a young professional.
It is amazing how helpful it can be to talk to people in the industry you are interested in because you find out things you didn't know before, you can build a relationship with someone who may be able to help you at some point, and you open yourself up to possible job openings.
4. "I think I Might Go to Grad School," aka Putting Off the Inevitable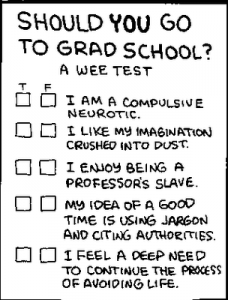 There are a few scenarios in this situation:
One, you really are applying for grad school/taking exam; two, you think grad school is the next step for your career but you haven't done anything about it yet; or three, you are just trying to bide time because you still can't figure your life out and you think more school will help you to do that.
If Grad School Really Is In Your Future…
If you really believe grad school is the right path for your career, but you haven't yet applied, you should really get on that.
MyPlan.com
As previously stated above, this site is a GOLDMINE for someone looking to go to grad school or investigate career choices. Head to the site and check out grad schools and what they have to offer.
Look into the careers related to each major so you can make an informed decision regarding your career.
If You Are Just Prolonging the Inevitable…
Quit messin' around. There is NO need to go to grad school if you don't need to…at least right away.
If you don't know what you want to do, do you really think racking up thousands of dollars in student loans is going to fix your problems?
Yes, grad school is very important for a lot of careers and at some point in your life, it is a great idea to get your masters, however, if you are just trying to avoid getting a job or you just don't know what you want to do, I would not suggest going to grad school as a solution.
Instead…
If you have made it to your senior year and you still don't know what you want to do, why not try going for a 5th year so you can spend a little extra time trying to figure it all out?
This way, you can use the extra time to do a few things for yourself while avoiding the bills associated with grad school.
Sure, you will rack up more debt going for another year, but paying for one extra year of undergraduate studies is most likely going to be less money than the costs associated with grad school.
During Your Victory Lap…
Get an Internship For the Summer, Fall, AND the Spring Semester
Remember that once you are no longer a student, it is harder to get internships with large companies. So if you keep as busy as possible with internships, you should have a pretty good idea of what you want to do by graduation.
No, you won't have much of a life your 5th year, but so what? You know you partied enough the first four years to last you a lifetime, and if a career is what you want, then you have to suck it up for a year.
Network, Go on Interviews, and Meet With People Who Can Help You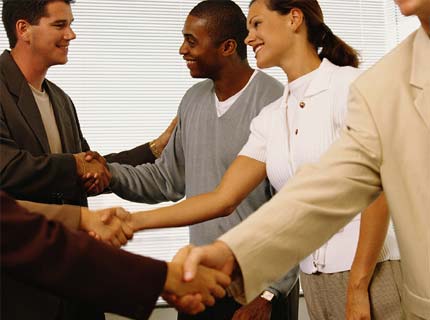 By the winter, you should be applying for jobs or at least be in communication with a few people who may be able to help you land a job later on down the road.
Assuming you took an internship, start asking your boss if he/she knows anyone your age you may be able to talk to about how they like their job, advice they may have for you, etc.
Put yourself out there, I promise you won't regret it!
Get a Minor
If you are going to spend another year at school, you are probably done with your major and most of your required credits, so why not see if you can get a minor by combining the classes you have already taken and those you are about to take?
Talk to your adviser to see if it is a possibility and try to squeeze as much out of your last year as you possibly can!