Nick Kroll is a man of many faces.
From being himself, a stand-up comic, to playing the role of Ruxin on The League, to portraying his alter-ego, Bobby Bottleservice (aka THE Service, Robert Bruscha, etc), he has certainly caught the eye of many people, myself included!
While he is certainly not NEW to the game, I have recently discovered him and wanted to share my love for him with all of you!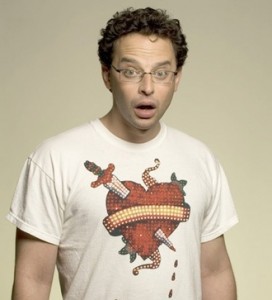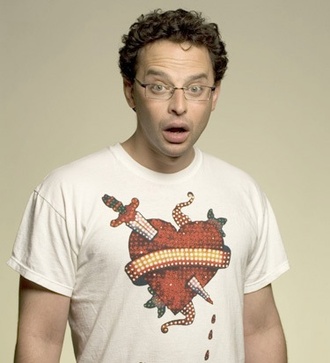 Reasons why I like him:
– He graduated from Georgetown University
– He was a contributing writer for The Chapelle Show on Comedy Central
– He is a character on FX's comedy, The League
– He makes fun of/imitates the Jersey Shore
– He studied and regularly performed at the Upright Citizen's Brigade Theater in NYC
– He's damn good at what he does
Bobby Bottleservice on FunnyorDie.com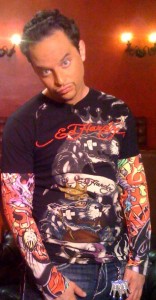 Kroll is featured on FunnyorDie.com playing the role of Bobby Bottleservice, a serious Guido from the Jersey Shore who loves the ladies, rhinestones and his mother.
While there are only a few videos featuring just Bobby, there is another series of videos featuring Kroll called "The Ed Hardy Boyz," which is a spin-off of the Bobby Bottleservice original videos.
The Ed Hardy vids are pretty funny too, but nothing beats the originals. Check him out by clicking on the links above, sit back, and enjoy!