So you are looking into internships, but can't decide whether you should go with the small or large company. This is a tough decision as there are pros and cons for each; thankfully, College Cures did the work for you, all you have to do is make the decision!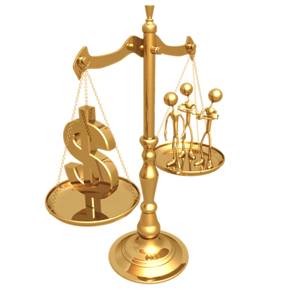 While there is always the possibility of being treated badly or like gold wherever you end up interning (regardless of the size of the company), I thought I should break it down into some general tips/advice on what to expect for each!
Interning at a Small Company 101: What to Expect and the Top 3 Pros.
After talking to friends who have worked for small advertising, marketing, magazine, and PR companies (and having interned for two small, start-up companies myself), I've come up with some information that may help you in making an informed decision!
Overview of What to Expect:
– Small office (if any office at all)
– Small budget (which means they probably don't have money to hire you after your internship)
– Close interactions/relationships with your boss and those you work with
– The chance to dabble in many different aspects of the business and learn from different people
– More freedom and leeway, less strict rules than a large company
– Getting the chance to see how a business is run from the inside out
– Less chance for large-scale networking, not meeting as many people
– Possibility of feeling overwhelmed, being asked to perform tasks of a paid-employee
– Possibility of lunch/coffee/errand running
– Becoming really great friends with those you work with
Top 3 Pro's:
Working for a small company has many benefits. While you may not have a big, fancy office with a doorman, the experiences you will have will make up for the things that the small business lacks.
Close Relationships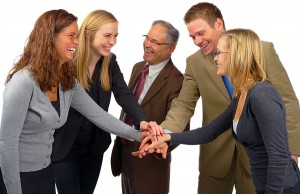 When interning for a small company, you are working on a day-to-day basis with the CEO, CFO, Manager, Editor, Coordinator, whatever!
Every person who owns or works for the company will be right there next to you on a daily basis helping you through your internship.
This is something you will NEVER get at a large corporation.
Most of the people you will be working for at a large company have probably never even met the CEO, president or whatever, but at a small company, you will have the opportunity to learn and be taught by the person running the show.
You Will Learn a Lot
This is a huge deal if you are in it for the lessons to be learned and are looking to build your skills.
The beauty of working for a small company is you have the opportunity to try many different things. You will constantly be "testing" new waters, learning new things and building your skill set.
One week you may be working on one thing, but the following week you will be doing something new in an area you didn't even know about!
Because you have a closer relationship with the people in charge, you are able to speak up and ask to be taught new things or switched to something else if you don't like whatever task was given to you.
Nine times out of ten your boss will not only appreciate your willingness to learn and try new things, but will be impressed by your initiative.
Different Job Possibilities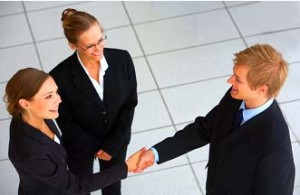 Even if the small company doesn't have the money to hire you right now, this doesn't mean they can't get you a great job somewhere else.
Because you will be interacting with your boss (aka, the one with all the connections) on a daily basis, he/she knows your personality, work ethic, and skill set and would be just the person to recommend you for a job.
In most cases, your boss wants to hook you up (especially after working for free) so if your boss has the connections (no doubt he/she does), you should ask to be kept in the loop about job offers he/she may hear about that you would be good for.
Not only will your boss help you to find a job (or tell you about job openings), he/she will usually be more than willing to write a good letter of recommendation for you.

Interning at a Large Company 101: What to Expect and the Top 3 Pros.
I interned for a large company my senior year of college, but because my experience was a tad unconventional, I talked to a few people who have worked at large companies such as FOX, Fidelity, IBM and others. Here is what we came up with.
Overview of What to Expect:
– Large office with a lot of space, possibly even your own desk
– Large company budget, definite possibility of being hired
– Larger budget means larger salary and benefits (if hired)
– It is possible to get "lost in the shuffle"
– May get stuck doing crappy work that no one else wants to do
– Some days you may be really busy, other days bored out of your mind
– Can be hard to get recognized due to competition
– Ability to learn a lot of the tactics of a successful, thriving company
– Possibility of meeting influential people at work, events or other functions
– Long hours and sometimes weekends
– Possibility of feeling overwhelmed, being asked to perform tasks of a paid-employee
– A lot of responsibility is given and a lot of work is expected back
Top 3 Pros:
Great Learning Experience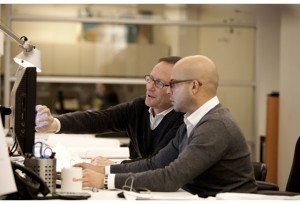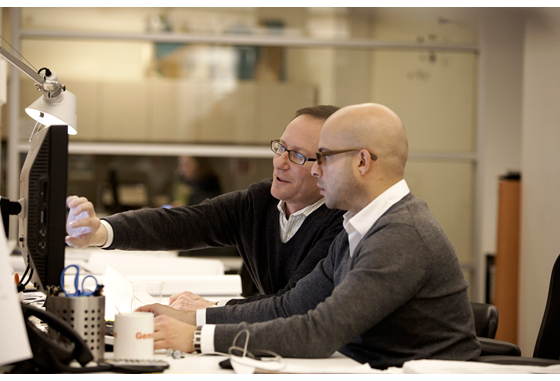 Of all the people I talked to, many of them told me that they left their internship with a great deal of new skills and a sense of accomplishment.
Because a large company doesn't have time to hold your hand through the tasks given to you, interns are expected to be independent and savvy.
With a large corporation, interns are expected to take initiative to get their work done and to sometimes go above and beyond what is expected.
You learn a lot about the industry you are working in from a lot of influential, smart people who have been with the company for a long time and who take the time to teach you the in's and out's of the business.
Because more is expected of you, the company takes the time to fully teach/train you so you are able to perform the assignments given to you.
You learn to ask the right questions, how to network, and you gain a level of skill that may not be available to you at a smaller company.
Security
Larger companies means larger budgets, larger salaries, and more benefits. While this may not directly affect you as an intern, it will most certainly affect you as an employee.
When you are spending time and your own money interning for a company, learning the ropes and getting comfortable within the industry, you start to feel like you could truly see yourself working there permanently.
If this is the case, interning at a large corporation is the ticket to getting your foot in the door for a possible salaried position, something that is less likely with a smaller company.
A large company is most likely not going to go bankrupt or fail anytime soon, there are more job openings, and you may be given certain perks (vacation time, a car, cell phone, year end bonuses, etc) that you probably won't find working for a small company.
More Likely to Be Treated Well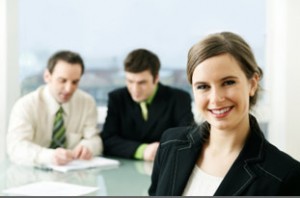 If you are working for a large company, you have a better chance of being treated well for two reasons:
First, a large, public corporation cannot afford bad press and doesn't want to be featured in an "Angry Interns" exposé on television or in the paper.
Large companies have a lot to lose if someone were to publicly denounce the way they treat their interns, so they try to be careful to treat not only their employees well, but also the interns.
Secondly, large companies have more resources and more people/interns to complete tasks so for the most part, you won't be expected to do something that is over your head or something an intern shouldn't be doing.
At a small company, this is not always the case; since there are fewer employees, interns can sometimes feel overwhelmed in the number of tasks given to them.