It's arguably the most iconic postgraduate qualification in the world. It's estimated that 40% of Fortune 500 company CEOs – so two in five heads of the biggest and most powerful 500 companies in the world – have it.
We're talking, of course, about a Masters in Business Administration – better known the world over by the simple acronym MBA.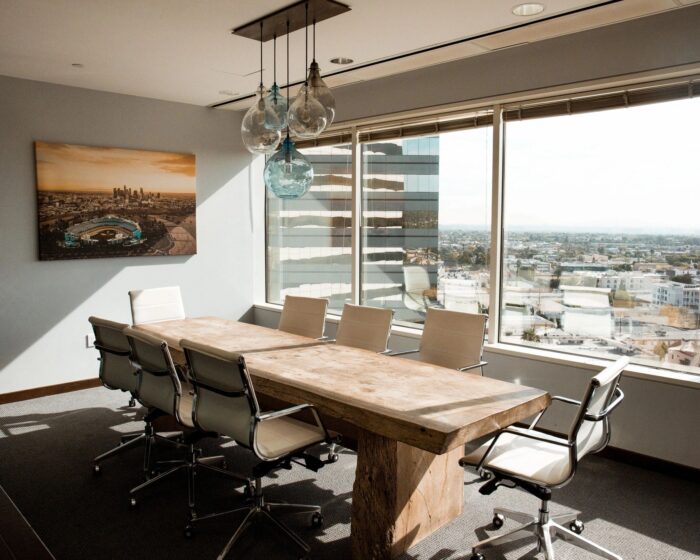 In some circles, an MBA is known as the C-Level qualification. The implication is that, if you don't have one, you can kiss goodbye to your dream of making it to exec level.
That's an exaggeration, of course. Many people rise right to the top with no qualifications at all. The world of business is, after all, a place that rewards people with a very diverse range of talents. There is no one single route up the corporate ladder.
However, as that figure for the number of Fortune 500 CEOs who do have an MBA testifies, it certainly can't hurt if you have big ambitions of leading a global enterprise, or setting up and making a success of your own business.
So what exactly does an MBA cover, and how can it help you with your career goals?
The theory and practice of leadership
An MBA is a business qualification with a focus squarely on preparing you for senior management. With that in mind, it covers all key areas of business operations – finance, sales and marketing, HR – but with a key thematic link of leadership and management across them all.
That includes strategic leadership and planning, decision making, and also the important topic of change management. Often the most valuable (and challenging) work senior managers undertake is leading an organisation in a new direction, whether to revive its fortunes or to take its growth to new heights.
At Regent's College London (RCL), like all of our master degree courses, our MBA takes one year to study full time. We structure the course with a view to developing critical knowledge of organisations and understanding of management and leadership practices.
We immerse our students in the theory of business leadership and management, encouraging you to take a critical and comparative approach. After all, as we have already noted, there is no one route to success in business. Theories and ideas are useful tools, but in the fast-paced world of real business management, you have to be able to think flexibly and adapt to situations.
Along with critical analysis of business and leadership theory, we also ensure our MBA course is practical and directly relevant to the contemporary business landscape. This includes confronting students with the complex business issues that leaders have to face.
Again, the emphasis is on creative and flexible thinking, on being able to synthesise your own systematic approaches from the theories you are taught in order to achieve specific goals. Ultimately, we want our MBA students to take ownership of their own ideas and approaches to leadership and management and set them on the path to becoming the next generation of dynamic leaders.
Shaping all round talent
One of the reasons why such a high proportion of people who have studied an MBA find their way to senior positions is because the course develops such a broad range of skills that are highly prized in business.
It is not just a case of learning and being able to recount different leadership and management theories. At its core, an MBA is a rich multidisciplinary learning pathway that will let you develop and add to your existing talents. From problem solving and critical thinking, to financial planning, strategy, communication – an MBA weaves it all together in a course that is intellectually stimulating and challenging, and designed to prepare you for the realities of a senior leadership role.
Crucially, the value of an MBA is widely recognised. Organisations take it as read that anyone holding an MBA will have been drilled in knowledge and skills that can make a difference to them. As such, there is no doubt that an MBA will open doors in your career development. It has a significant impact on your earning potential, with postgraduates who hold an MBA earning on average £80,000 a year.
If you're interested in finding out more about studying for a MBA at RCL, enquire now for full course details.