Balancing college and a job can be difficult. Not only are you taking on a heavy workload, but you're also managing the pressures of being a student-employee. Despite this, there are numerous options for earning an income that don't take too much time or energy; it is possible to make money alongside your studies. From tutoring to freelancing, let's explore some of these options that could help you reach your financial goals.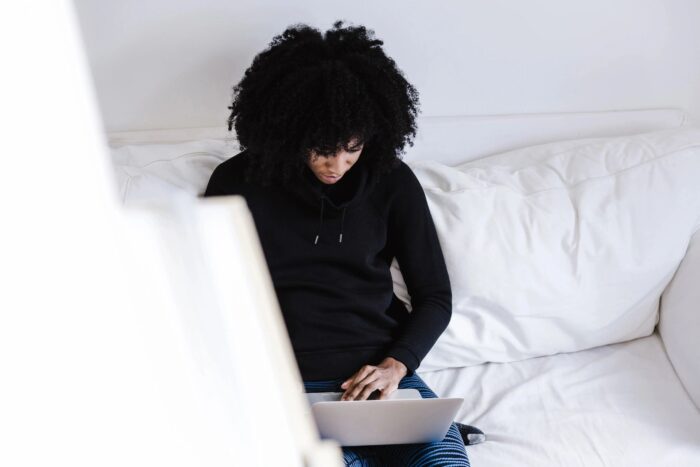 Why it's a Good Idea to Working During College
Working while in college can be a great idea to both work on gaining experience in the career you plan to pursue and make extra money. There's just something about the satisfaction of having good job where you are able to pay your way through tuition or save up for the next big purchase. Not only that, but employers take notice when they see that students are taking initiative and balancing their studies with outside responsibilities.
Working during college is also an excellent way to build networking opportunities within your desired field and potentially make contacts that will prove useful even after graduation. In short, although college may be a challenge at times, taking on a job along with it could ultimately end up being beneficial in more ways than one.
Getting a Part-Time Job
A more traditional option for making money while in college is getting a part-time job. Whether it's working at an area restaurant, tutoring younger students, or even working as an online freelancer, having a part-time job can help you generate extra income while still being able to focus on your studies. Whatever kind of job you decide to pursue, just be sure that it won't interfere too much with your studies—it's important that you don't let your grades suffer because of work commitments!
Freelancing
One way to make money while in college is by freelance work. Freelancing offers more freedom than traditional jobs because you can decide when and how much you want to work. It also allows you to pursue different skills such as writing, design, coding, or even virtual assistant/customer service roles. The most important thing about freelancing is that it requires very little up-front investment; if you have access to the internet, then all you need is the right resources and a couple of hours each week to get started.
Tutoring
Another way for students to make money while studying is tutoring. Tutoring provides an invaluable service because it allows students to get extra help with their studies from someone who understands their particular subject area and learning style best—someone who has gone through the same classes and knows what works for them. Additionally, tutoring can be done part-time or on a flexible schedule so that it fits around your studies without taking away too much time or effort!
Investing in Cryptocurrency
One of the most popular side hustles for college students is investing in cryptocurrency. Although investing is not without risk (as with any other investment), it can be a great way to make money on the side if you know what you're doing. Reading this How Does Bitcoin Work: A Guide for Beginners can help you as before taking the plunge into cryptocurrency trading, it's important to understand how it works and do your research!
Blogging
If you have an interest in writing or photography (or both!), consider starting up a blog as another way to make some money on the side. Blogging doesn't require any special skills but does require commitment and dedication; however, if done correctly blogging can become quite lucrative over time. You could even start out by writing about topics related to your major or field of study which could lead to potential networking opportunities down the line!
Online Surveys
Finally, online surveys are another great option for making money while in college. Online surveys allow students who have a few spare minutes (or more) each day to fill out survey forms online in exchange for cash rewards or gift cards. Companies use online surveys as market research tools so they can better understand their target audience's needs and wants; this data helps them develop better products and services tailored specifically for their customers' needs!
Side Hustling Through College
Earning money while studying isn't easy but it is possible! If you're looking for ways to supplement your income—without sacrificing too much time—then consider pursuing some of these avenues. With careful planning and dedication, you'll be able to balance working with schoolwork so that both aspects of your life thrive! Good luck!