The December 2021 edition of the Journal of Leadership Studies is out. The quarterly academic research publication has been published by Wiley on behalf of University of Phoenix for the past 15 years and promotes serious inquiry into research from the University's School of Advanced Studies. This December, the journal focuses on leadership models, systems thinking and best practices for training healthcare professionals as leaders.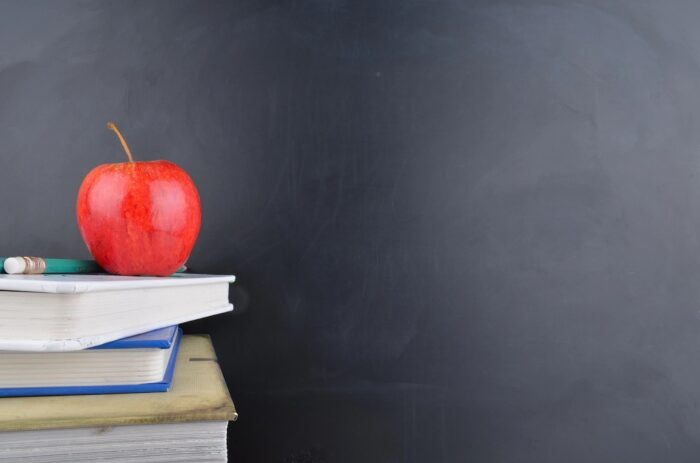 The Journal of Leadership Studies aims to bridge the gap between scholarship and practice. It also provides a forum for researchers from varied backgrounds including business, nonprofit, government, education and healthcare to create dialogue and explore ideas related to leadership that cross industry boundaries.
The journal publishes papers that are both research- and theory-based and draws an audience of scholars, business leaders, administrators and individuals who are interested in better understanding leadership in various social, cultural and organizational contexts. "JLS provides both practitioners and scholars in the leadership space opportunities to publish research and be part of a community discussion representing a wide range of methodological approaches and theoretical foundations of leadership," says Hinrich Eylers, Ph.D., P.E., editor-in-chief of JLS, and vice provost, College of Doctoral Studies at University of Phoenix.
A New Approach to Leadership
One paper in the December edition of the Journal of Leadership Studies called "The Art of MA Leadership: A Brief Introduction to Wayfinding for a Sustainable Future" focused on a new and previously unnamed form of leadership that the authors, Janis Bragan Balda and Joanna Stanberry, called MA Leadership. They described this leadership form as arising from within "in a renewed form of cooperation and collaboration." Ultimately, they saw this leadership following an "instinctive bias" for a heroic or singular narrative, i.e. a desire to be recognized as special.
Another paper, "Humility, Systems Thinking and the Infinite Game," took a deep dive into the role of humility in great leaders. Humility, argued authors Matthew Sowcik and Anne Muscato, is not just essential for leadership but also for followership and leadership development. In other words, the best leaders know how to take a back seat, how to serve as guides and how to remain open to new ideas.
Leading in Complex Systems
In "Taming the Tiger: Purposes and Tactics of Leadership in Systems," author Margaret F. Sloan delved into the complexity of serious social problems that involve numerous systems cutting across geographic, legislative, socioeconomic and other boundaries. When it comes to complex issues such as poverty, unemployment and healthcare inequities, a solution will not come from just one sector.
Instead, Sloan wrote, a solution is likely to emerge at the intersection of the government, nonprofit and corporate sectors. "There is great opportunity at this intersectionality," Sloan shared, "but interdisciplinary collaborations alongside this intersectionality are needed to bring more holistic understanding to the problems and the systems they all inhabit." She called for a more thoughtful and intentional approach to leadership and explored leadership theories that propose tactics applicable to complex systems.
Developing Leaders Who Care
The paper "A Bhagavad Gita-inspired Linked Leadership Model" in the December 2021 issue of the Journal of Leadership Studies explored how the ancient Sanskrit text has been linked to a leadership model for its relevant topics such as "self-leadership, integrity, virtue, servant leadership, motivation, team dynamics, culture, ecology, meaning and purpose."
The timing is right for this leadership model, argued authors Ace V. Simpson and Miguel Pina e Cunha, as leaders move away from an exclusive focus on maximizing profit and toward a focus on social and environmental impact as additional measures of success. As leaders look to ancient wisdom to better understand the interconnectedness of systems and the influential role they play as individuals, the Bhagavad Gita serves as an ideal guide, the authors wrote. This type of leader they refer to as a "linked leader," one who is oriented to stakeholders, treats everyone with respect and approaches their role as a custodian or steward. The linked leader "sees it as their higher purpose and sacred spiritual duty to act for the benefit of all stakeholders as an interconnected whole."
Another paper also focused on the need for leaders led by a noble cause or just purpose. In "Clinical Scholars: Six Core Conclusions for Training Healthcare Professionals As Leaders Impacting Unbounded Systems," the authors looked at how the COVID-19 pandemic has brought to light systemic inequalities and can look to clinical scholars for how to implement and practice an "Equity Centered Leadership" model. In this new model, the focus is not on productivity and maximizing profits but on "creating psychological safety, fostering adaptive leadership and power-sharing with communities."
About University of Phoenix
University of Phoenix is continually innovating to help working adults enhance their careers in a rapidly changing world. The University offers a range of online degree program options including associate, bachelor's, master's and doctoral degree programs as well as professional certificates all designed to align with the career goals of adult learners. University of Phoenix's College of Doctoral Studies offers programs in a number of high-growth career areas including healthcare, business and education. Students and researchers work with organizations to conduct research that can be applied in the workplace in real time. Flexible schedules, relevant courses, interactive learning and a Career Services for Life® commitment for active students and graduates help University students more effectively pursue career and personal aspirations while balancing their busy lives. For more information, visit www.phoenix.edu.