Every year, millions of students and families struggle with one of the most complex and costly decisions they'll make: where to go to college. This is understandable given the high stakes.  College is where you forge your identity, find your community, and chart the course of your career – and on average earn an additional million dollars over your lifetime.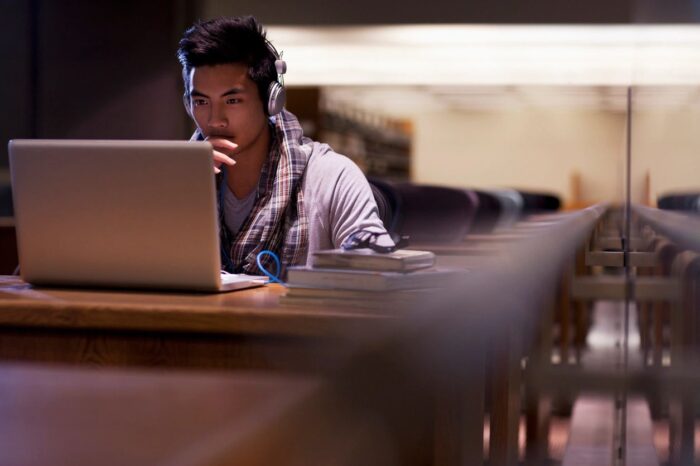 The truth is, you should worry a lot less about where you go to college and a lot more about how you go to college. It's the everyday decisions about dorms, majors, class projects, internships, advisors, and activities that determine your success.
The right decisions increase your sense of belonging, likelihood to graduate, and chances of finding a meaningful career that pays off financially. The good news is that you don't have to guess at these decisions. Decades of research on what works can guide you. Here are seven tips from How to Get the Most Out of College to help you create a college experience that works for you.
Join a living/learning community: Where you live has a surprising impact on your success. Students who live in residence Halls (aka dorms) that are organized around an idea like sustainability or an identity like Latinx are more likely to meet with their professors, spend time with people different from them, and learn in groups.
Lead a student organization: Whether a club, sports team, or something else, you'll benefit greatly from leading something in college. It will build your confidence, skills, and a network. It will also help you identify and work toward your life and career goals. One study found student leaders' salaries after college are 7% higher than non-leaders.
Go to the library to study and for help: In addition to using your library as a place to study, libraries can help you on a research project, write more effectively, analyze and visualize data, record and edit videos, and make better presentations. Students who use libraries do better academically and are 1.44 times more likely to graduate.
Meet with an advisor: It's normal to not feel like you belong, to question your major, to doubt your abilities, and to be confused as you make your way through the complexities of college. Meeting with an advisor can give the guidance and encouragement you need. Students who meet regularly with their advisors are more likely to stay in school.
Do a service learning project: Service learning projects solve a problem in a community; for example working with a group of students to create a social media plan for a local healthcare non-profit. These projects not only give you a chance to make an impact but increase your average starting salary after graduation by more than $6,000.
Get an internship: Applying lessons from the classroom to the real-world is critical. Internships are a great way to do this. Students who have internships are 1.5 times more likely to think their education was worth the cost and are 1.8 times more likely to like their job after graduation.
Work with a professor on their research: When you work on a long research project with a professor, it gives you the chance to put what you are learning into practice, learn new skills, build relationships, be part of a team, and earn money. Students who work on research projects are more likely to graduate and get hired faster.
Choosing where to go to college is important, but so are the everyday decisions about how you go to college. These are the building blocks to a great college experience where you can find your people, purpose, and career path. This is how to get the most out of college.