If you set your mind back to your school days, there will be certain memories and experiences which stick out in your mind. The smell of the cafeteria, the feeling of your wooden stools and the sound of the playground at lunchtime are all vivid memories that will take you back to a positive or negative place in your past.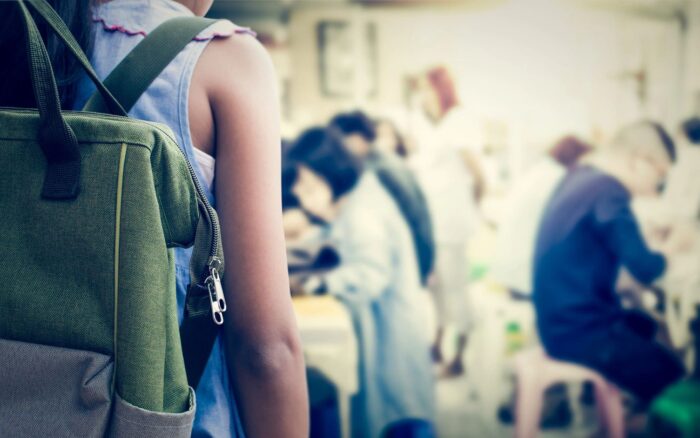 When you're trying to get kids excited about learning it's important to enhance their experience as much as possible and cultivate a comfortable and enjoyable experience. Here are a handful of ways in which you can achieve this as your establishment.
Offer Healthy Options at Lunchtime
Fuelling children for a busy day of learning is important because it can help with concentration and overall well-being. Equipping your cafeteria with all of the relevant apparatus can also ensure that your students are eating well at lunchtime. Make sure you invest in high quality lunch tables, trays and chairs so that their experience is enjoyable when it's their time to eat.
Recognize Those Who Need The Additional Support
Not every child is going to thrive in the same type of environment with the same type of attention and care. As a staff member or school owner, it's your job to recognize those who need additional support from you. Speak with their relevant parents and/or carers and see how you can assist them with their additional needs going forward. Whether a child requires more time during exams or they need quiet time during break times, you should assess their needs and provide an action plan to suit them.
Communicate with Parents and Carers
Keeping an open line of communication with parents and carers can ensure a smooth and enjoyable experience for everyone involved in the school. Whether there are changes going on in the school or updates to school holidays, it's important that these messages are relayed accurately to those who need to know.
Reduce the Pressure of Testing and Examinations
It's no secret that there are extreme pressures on kids to excel at their end of year tests and seasonal exams. This is contributing to heightened levels of anxiety and worry in young people which shouldn't be put on their shoulders at any age, regardless of their background or abilities. Of course, testing and exams have their place in our education system, but it should not be the be all and end all of a child's success at school. Place merit on other achievements such as kindness, charity work and helping those in the community. This type of achievement always needs to be rewarded just as much as academic work.
Hopefully, with these ideas in mind you will soon be on track to creating a positive and nurturing environment for your student to thrive in. Whether you're hoping to improve your equipment in the classroom or you want to enhance communication with parents and carers, there are so many different avenues for you to explore.