College remains the best learning institution to study language courses. You can choose any language that would be beneficial to your career and prospects. If you plan to move to German or pursue a job requiring the German language as a skill, then free German language courses in Germany might be just what the doctor ordered. Other courses that are available to students around the globe include Japanese, Italian, Arabic, and Korean.
Let's look at how getting acquainted with a new language course can be beneficial to you as the learner.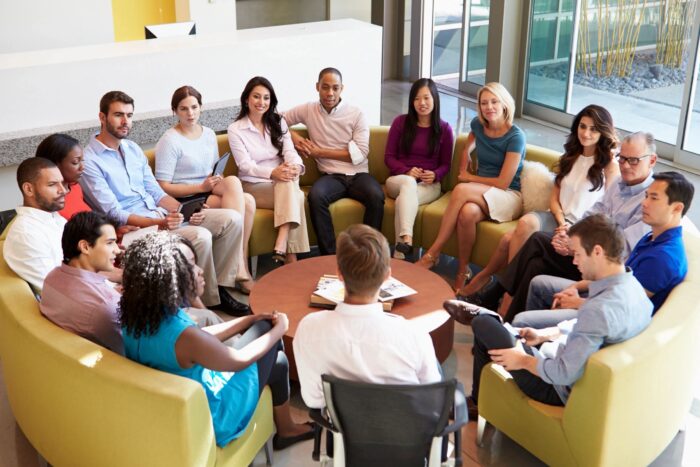 1.You Have an Easier Time Conversing with People from Different Cultures
Learning a new language allows you to interact with people from all walks of life. Travelling around the world offers you the chance of learning and experiencing life differently. Without the exposure of travelling around the world, many people would be doomed to a relatively uneventful and complacent lifestyle. Adding language to your skillset adds value to your resume and increases your ease of interaction when you're away from home.
2. Improved Cultural Awareness
Culture is inherently intertwined with language. This fact is probably the reason why so many cultures fight to keep their language alive. Learning a language will inevitably include learning about certain cultural factors. With the knowledge gained from your classes, you can successfully mingle with people from other cultures without stepping on a few toes. Understanding different cultures will also improve your understanding of why they live the way they do. You may understand concepts in other areas such as business better when you know what to expect.
3. Improve Your Performance in Studies
Learning a language is one of the less technical aspects of school, making it easier for most students to perfume well and improve their overall grades. On the other hand, language is the best way to complement any area of your studies. Whichever area you major in, language always adds value. If you're doing business, medicine, or engineering, you'll find language to be the icing on the cake once you start practicing. The numbers confirm this; most students taking a course in language are double majors, and they have ranked language as the most intriguing major, which is why it is so popular.
4. Boosts Your Career Prospects
When you are finally done with your studies, the extra language skill on your resume will improve your chances of getting your dream job. The spare time and energy spend learning will all be worth it when you see how much of an upper hand over your monolingual competitors or colleagues.
In addition to helping you get the job, an additional language will broaden the range of career paths you can set your mind on. The student can choose to go for jobs that major more on their language skill or majors on other skills but in areas that require the use of the language.
5. You Can Take the Courses at Any Point in Your Life
It is always said that it is never too late to learn a new skill. You can start learning a new language long after finishing your graduate work. You can even do it as a part-time hobby. For instance, if you intend to work in Germany, you can always go for free German language courses in German whenever you are ready.
6. Stand Out from Any Crowd
Everybody likes to make an impression at every opportunity they get. Making the right first impression could land you excellent options, and what better way to get someone's attention than by fluently speaking their language. Mastering a language opens doors that ultimately contributes to your financial success in any field. Once you stand out of the crowd, you are unmistakably on your way to winning over the hearts of all in attendance.
7. A Broader Worldview
Once you overcome the language barrier, you will get to interact with people you probably never thought existed. Your adventurous encounters will open your eyes to the endless possibilities and opportunities the world has to offer. People find it challenging and tedious to work without a basic competency in a different language in the work environment. Of course, this depends on where you are working. Reduced communication barriers enable you to work seamlessly and add knowledge that can only be shared from one person to another.
8. An Increased Chance of Improving Your Income
You are more likely to get that promotion if you have a different language in your CV. Your competitive edge in the job market will be a bargaining chip for you when you have to ask for a salary increase or that corner office. Lingual capabilities are also a great way to show how valuable you are to any institution.
Bottom Line
Lingual abilities are of crucial importance in modern society. Improvements in technology and cultural diversity, by default, make language a critical skill to have. You can get trained in any language of your choice at any time. There are hundreds of applications in the market today that make learning a new language straightforward. Learning a new language has never been as easy and pocket friendly as it is today. So what are you waiting for? Get online and get started learning your language of choice, and get certified in no time.