After finishing high school, a natural step is to choose a major for higher studies and secure an admission in a university. Today, students have multiple options when selecting their major, and various universities are offering a variety of degree programs. Students study hard and weigh their pros and cons before zeroing down on one. They consider numerous factors; their passion and job prospects are the significant aspects that they keep in mind while deciding on their career. Universities groom them, polish their skills, and get students prepared for the corporate sector. Besides, chances of landing a job for degree holders from a university are higher than people who have not pursued higher education.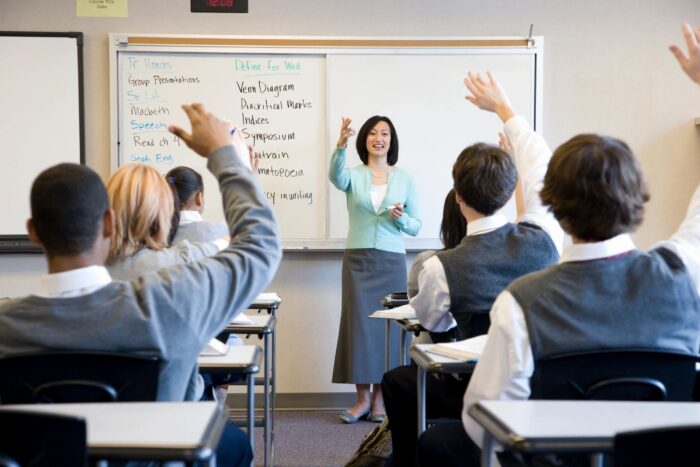 The world has become highly competitive, and more and more universities are coming forth, offering various academic courses and degree programs. Some universities target a specific field, like engineering or healthcare, whereas several are huge and encompasses many areas. No institute runs without profit, and universities are no exception. There is a dire need that universities apply ingenious strategies and motivate students to take admission in their institute so that they can keep an educational institute operational. Due to the fierce competition, they have to up their game of marketing and devise new methods to attract more students. A radical downturn is visible in new enrollment statistics, which has led universities to rethink their techniques to increase enrollment. Since it is about higher education, universities' strategies need to be distinct yet intelligent so that students are convinced and find themselves encouraged to enroll in them. Moreover, the health situation has transformed educational practices, and there is a drastic decline in students enrolling as e-learning is still new to many of them. Universities are in limbo and seeking out ways of luring in more students so that they can gain some profit and keep their educational institutes running.
The following are some smart strategies for Universities which will give a boost to student enrollment:
Real-World Curriculum and Unique Degree Programs
Today, students have numerous means of getting information, and they research deeply before enrolling in a degree program. Students are more interested in topics that offer in-depth insight into the real-world problem of this age. They opt for universities that have a comprehensive curriculum emphasizing the world, its issues, and solutions. Uncommon degree programs mean looking at the world with a different lens and one which still needs exploration. Unique degree programs appeal to students as it helps in broadening their horizons, and they favor them over other traditional degrees. Students seeking more advanced degrees and certifications are ambitious and aim to bring a positive change. Thus, universities offering real-world curriculum and modern age students prefer unique degree programs.
The truth is that this strategy takes time, so if you want to get results faster, higher education lead generation companies can be a great option. They have extensive experience in creating content that can attract the right type of candidates. This approach can help to increase enrollment in a short period to meet your immediate goals.
Apart from unique degree programs, students of this age are not very keen on pure academic fields. Due to the Internet's blessings, they can access theoretical knowledge without taking admission in an educational institute. Students prefer universities that give their students opportunities and provide them with resources to apply what they have learned on campus. Higher educational institutes advertise that they allow their students to practice their theoretical knowledge, gaining students' attention. Organizations prefer candidates who have had practical experiences during their academics, which is why students want to enroll in universities with space and resources for them, which nurtures their corporate skills.
Active Participation from Students
The 21st-century students are proactive rather than passive learners and are on a receiving end, and they choose to participate actively. Promoting students' ideas and points of view sends the message that students are encouraged to speak up and participate. The strategy generally works in favor of educational institutes as pupils feel that they will get a platform to showcase their viewpoints, and the sense of liberty appeals to them. Showcasing your alumnus' perspective to the outer world can give an increase in enrollment. Moreover, the new age requires new ideas, and students who bring out of the box perspectives to the tables are more likely to succeed. The successful stories promoting innovative ideas is another effective strategy that will attract more potential students.
Promote Friendly Environment
Generally, students are in their late teens when they finish high school and seek admissions in college. Other than them, some dropout adults also want to secure access and resume their studies. Friendliness and camaraderie fascinate them, and they like to study in the atmosphere, which promotes good relationships among peers. Studies have proved that students learn more from their peers than professors and lecturers, and an atmosphere where students feel comfortable with each other enhances learning practices. Furthermore, the friendly environment is always appealing in every setting, and be it a restaurant or a salon, promoting friendliness leads to higher profits most of the time.
An entrepreneurial spirit is attractive and evokes a want for achievement in students. When university staff demonstrates entrepreneurial skills, trickle-down effect all around the campus is visible as students get inspired and find their professors a source of inspiration to pursue their passions. Staff with a vision promotes growth and assist in shifting the paradigm to student-centric training and learning practices. Visionary professors are honestly concerned about their students, and they go out of their ways to help and guide students in launching their innovative ideas, be it on a small scale.
Conclusion
Students are the consumers for the universities, and in the contemporary world, they zero down on the final university after gathering information from all available resources.  They dive deep into research and then select one that suits their circumstances. Universities need to have smart techniques to raise enrollment as their target consumer is intellectual. We hope that the methods we have mentioned above have given you something to think about, and you will come up with better strategies, which will, in turn, increase student enrollment.