College is a great place to be during the fall. At this point in the year, no one is stressed out by finals yet, the social opportunities are high, and college football is in full swing. There are countless ways to celebrate the fall season, but here are just five ideas to help you celebrate fall.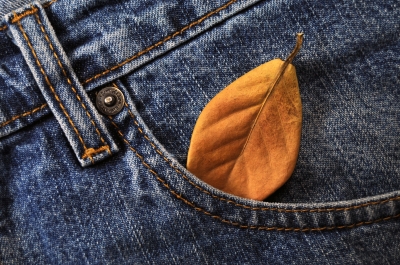 Leaves
My absolute favorite thing about fall is the leaves changing colors. I honestly find a forest of trees with oranges, reds, and yellows to be the most beautiful scenic view. I am lucky enough to live close to the mountains and am able to drive through the canyons often during this time of year. I will go and get an apple cider from Starbucks, grab my best friend, play the "Cozy Autumn Feels" playlist on Spotify, and go drive through the canyon for a couple of hours. If you have anywhere you can do this, I highly recommend you take advantage of it and go for a drive. You won't regret spending a few hours enjoying the beauty of the seasons changing.
It's a classic photo-op to take your pictures with the colorful fall leaves. Grab a few girlfriends and plan a fall photo shoot. Wear cozy sweaters and boots and find a pretty spot full of trees to take your pictures. It will be a fun memory and you might get a new profile picture out of it.
Pumpkins
It's every basic girls' dream when everything suddenly becomes pumpkin-spiced flavored. A great way to celebrate fall is by embracing that pumpkin flavor and indulging in some yummy pumpkin-flavored treats. My favorite fall treat is the pumpkin chocolate chip cookie.
Carving pumpkins is a fun way to spend an evening with friends and a way to get some cheap decor out of the process. You can buy pumpkins at the grocery store, or you can get the full fall experience by going to a pumpkin patch to pick your own pumpkins.
Corn Maze
Corn mazes, or straw mazes, are a classic fall activity you can't miss. Honestly, I'm not really sure why wandering around in a field is so fun, it just is. Some corn mazes are even haunted, full of actors and props to scare you. These can be fun and give you a little extra motivation to find the exit. Be sure to do this activity with a large group of friends because there's nothing funnier than seeing your friend get scared and then being able to laugh about it later.
Scary Movies
I'll admit, coming up with activities you can host in student housing can be tricky. But almost any apartment with a TV or projector can host a successful movie night. College is the perfect time to utilize the Halloween flirting opportunity. Do you want a cuddly night with that cute guy? Invite him over to watch a scary movie.  It's the perfect snuggling opportunity. So grab a cozy blanket, a scary movie, and call up your crush.
Camping
Fall is a great time to go camping. The weather is a little cooler, but it's not snowy yet. The scenery is absolutely breath-taking. A fall hike is a great way to go and destress. A cheap way to camp in college is to use hammocks. Buying a hammock isn't too expensive and then you just need to bring a sleeping bag, warm clothes, and some food and water. Roasting s'mores in the mountains surrounded by colorful leaves is a perfect way to spend a fall weekend.