To step into the real world after obtaining your bachelor's degree or keep your head in the books to pursue your MBA, that is the question… We are here today to encourage the latter by presenting 5 benefits of choosing a reputable source to get your online MBA degree so you can decide your next steps in life.
1. More Job Opportunities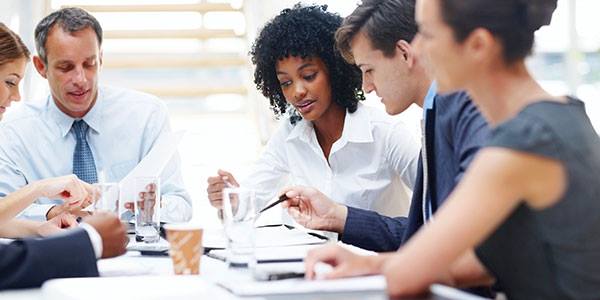 What is a better way to get to the top, then by getting to know other business leaders personally? An MBA course will usually be filled with the future business leaders. Therefore, a significant benefit of taking an MBA course is the networking opportunities they provide. You will be swimming in the right pond.
An MBA course is one of the best decisions you can make for your career. You will have more job opportunities, more potential for a greater income, a better chance to win that promotion, management techniques and networking opportunities.
____________________________________________________________________________________________
photo credit: 2013 Commencement via photopin (license)
photo credit: 100 Dollar Bills via photopin (license)
photo credit: Portrait of a female executive via photopin (license)
photo credit: people working via facebook (HeyCoach networking)