Recently, Accell expanded their power product line with the new Powramid C Power Center. Once we got our hands on one, there was no turning back. We warmly welcomed Accell's power center into our office space, as its efficient and chic design made keeping all our devices charged conveniently and neatly.
Accell's new Powramid C Power Center is the ideal power solution for home and office, providing six power outlets and enhanced fire safety.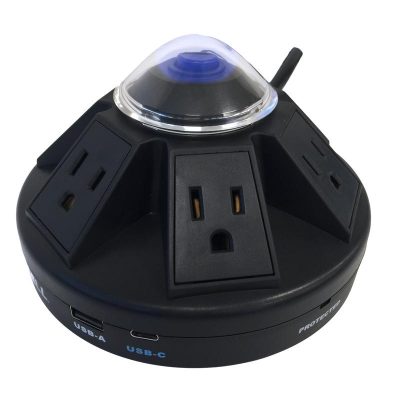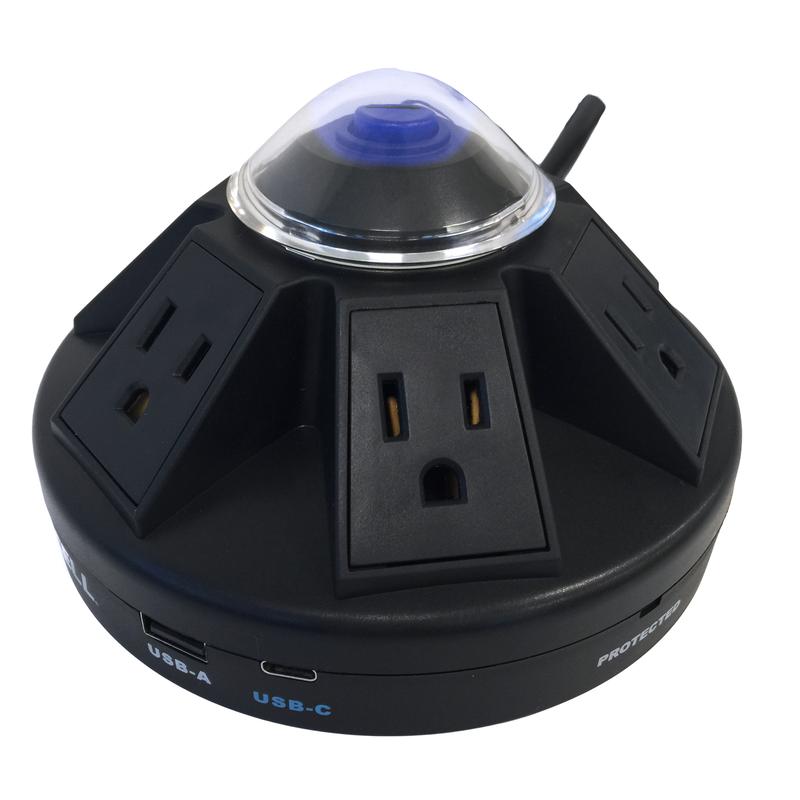 The unmatched characteristic of The Powramid:
The Powramid C Power Center features a unique design, with six power outlets arranged around the body of the surge protector, providing users the freedom to accommodate bulky power bricks without obstructing neighboring outlets.  It is also equipped with two USB ports to support various USB-enabled devices, including the iPhone, Google Pixel, Samsung smartphones and Kindle tablets.  The USB Type C and A ports provide a total of 3.4A safe charging.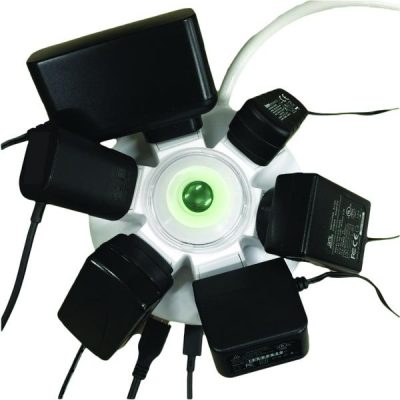 The Powramid features advanced X3 MOV (Metal Oxide Varistor) technology, providing the safest surge protection by detecting surge conditions and directing excess energy away from equipment through the electrical grounding system.  In addition, it also features colored indicators to alert the user if the device is protected or not.
Lastly, the Powramid C Power Center is equipped with up to 40 dB filtration power, isolating the users' equipment from power generated noise for a superior picture and sound when used with an audio or video device.
Accell's Powramid C Power Center features the following:
1080 Joules of surge protection
USB C and USB A charging ports
Six adapter friendly outlets
Sturdy 6' power cord
Power stop technology
Fireproof X3 MOV technology
Safety switch cover
Rubber feet to protect furniture from scratching
For more information about Accell's new Powramid C Power Center, please visit Accellww.com.
The story of the Accell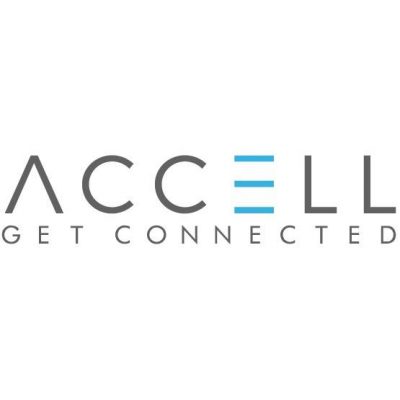 Built on a customer-centric and technologically advanced foundation, the Accell brand is focused on providing quality products and value to its customers.  The company's product lines span various categories, including innovative Powramid power products, enhanced connectivity solutions, and Accell's new Thunderbolt 3 series line, as well as the first model AxFAST LEVEL 2 16A EVSE Electric Vehicle Charger.
Based in the heart of Silicon Valley, Accell has global research and design teams, as well as manufacturing facilities in Mexico, Malaysia, and China. Its factories are certified to the ISO 9000 standard, and its new state-of-the-art facility in Kunshan, China has earned QS-9000 and ISO-14000 certification.  With a large group of dedicated scientists, design engineers, and experienced sales and marketing professionals, Accell is quickly becoming a world leader in delivering high-quality and affordable connectivity products.
For more information, please visit our Web site at Accellww.com.