On top of the coursework, lectures, and far too many all-nighters is the unforgettable fun you can have during your time as a student. You are on your own for the first time, making friends, partying, and generally having the time of your life. When it comes to birthday parties, however, there is so much more you can do than yet another night out. Make your friends' birthdays unique and unforgettable with any of these great party ideas: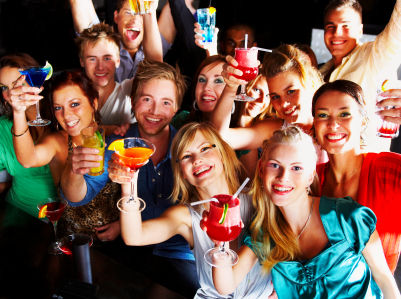 Bottomless Brunch
Perfect to combine with a night out or to do on its own, bottomless brunches offer the great combination of food and alcohol for a single price. This means that you and your friends can budget it out beforehand and not have any surprise costs when it comes to the end of the meal. These bottomless brunches typically work by paying for time blocks where you can eat and drink to your heart's content.
A Weekend Trip Away
Never underestimate how fun it can be to go with your girl or guy friends to a trip away from campus. As great as your college is, things can feel quite small if you spend your whole time on campus. That's why it can be a great idea to head off to somewhere else. If one of your friends has a car, you're all set – choose a nearby destination and book a house for you and your friends. A trip to the beach in summertime, or perhaps an escape to downtown would make for the perfect getaway birthday.
An Escape Room
A more unique and exciting birthday option is to book an appointment with a company like Escape Room Oklahoma City. Escape rooms are fun, challenging, and a great way to spend time with your friends. Perfect for absolutely everyone, a trip to an escape room can either be the highlight or the fun pre-party before you head out for dancing later. Either way, if the birthday person has never been, they are sure to be thrilled with the experience.
Host a Great Party
Last but not least, the traditional house party. Perfect for fraternities, sororities, or even in your student house. The key to a successful party is to keep things simple. Invite friends over, have mixers they can use for their drinks, and some cake and other snacks to keep them fed throughout the night. From there it's up to your budget and what you want. You can get twinkle lights, a strobe light, or even a disco ball to take the music to the next level, and cups, cards, and even a ping pong ball to make the evening more exciting. When in doubt, you can never go wrong with a good house party.
College birthday parties only need to things in order to be a success, the birthday person and their closest friends. From there everything else is just icing on the cake, so do something a little different and go to a bottomless brunch, a trip away, or an escape room and if in doubt, a great house party will always do the trick.