EyeBuyDirect keeps their glass' prices low and quality high so that more people can have access to perfect vision and high fashion. To keep their prices as low as possible, EyeBuyDirect does everything in-house. From concept, design, to manufacturing, they control and oversee the whole process, so they can pass the savings to you. Not only does EyeBuyDirect save you money, but they donate to charitable organizations that share their passion for vision correction. As of January 2018, they have given over 350,000 pairs of glasses to Feed the Children.
Here are five fresh frames that you can scoop up for less than a burrito with guac.
Now scope these styles of affordable shades from EyeBuyDirect's Berlin Collection.
Also, discover a variety of affordable shades and frames from around the world.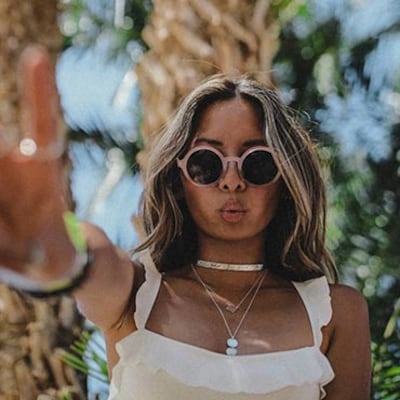 For instance, you can select from sunglasses that are being worn in the fashion capital of the world, Milan or some dope floral styles. Also, EyeBuyDirect's in-house brand, RFLKT, offers a worldly selection of materials and the sleek, modern designs create a timeless piece.
All their styles are super chill and you won't have to fork up hundreds of dollars to stay in fashion. Help yourself and kids in need by discovering the perfect frames, lenses and sunglasses that fit your style.