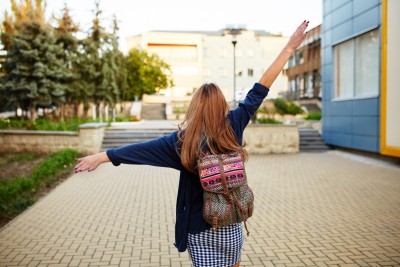 Internships are a great way to gain real world experience that complements the academic training you receive in the classroom. They also serve as an opportunity to network with professionals in your field and set your resume apart from countless other students who are earning a similar degree.
One of the most common mistakes students make while applying for internships, however, is limiting themselves to their college town. Finding opportunities in other cities may involve some extra effort, but if you're planning on moving after graduation, a summer internship is the perfect way to test the waters in a new place.
What should you consider after landing an internship in a different city? The first hurdle to tackle is living arrangements. Here are three of your best options:
Subleasing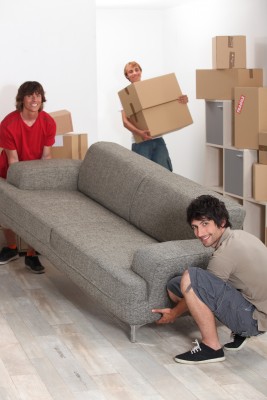 Since many students (like yourself) won't be living in their apartments over the summer break, you can sublease a place for the duration of your internship. Start with a Google search: "[new city] sublets."
When deciding on a sublet, make sure you know what is included in the agreement. Are you moving into a fully furnished space, or a completely empty one? Are you renting a single room (expect the company of roommates), or the entire apartment?
Other considerations include what amenities the surrounding area has. You may need to filter your search depending on your personal needs. Is there a grocery store in walking distance? Is it pet-friendly? Is the neighborhood safe at night? Take note of these things to narrow down your options.
University Summer Intern Housing
If you're interning anywhere near a college campus, there may be student housing available during the summer that's specifically for out-of-town interns. Hop on any campus websites in the area and do some digging.
Living on campus is probably one of the safest options if you're nervous about being in a new city by yourself. Many of these accommodations may also offer laundry facilities, fitness memberships or meal plans, depending on the program.
If you think this would be a good fit for you, don't wait too long to apply! Many universities close applications in March or April.
Co-operative Housing
Student co-op housing is accommodation that is managed entirely by the students living there. The occupants cook, clean and work together to maintain the house. This structure usually results in lower costs for residents.
Oftentimes, co-ops have special rates for the summer that can be super budget-friendly. Just make sure you're comfortable with the co-op lifestyle before you sign up!
You won't need to limit your search to furnished arrangements, either. If you find a great place that doesn't come with furniture, a service like CORT can be a lifesaver. You can rent quality furniture for the summer and have it delivered and set up for you, eliminating the stress and cost of movers or assembly.
CORT will furnish your whole space, personalized to your needs, with their student package options. Then, once you've completed your internship and are ready to head home and begin the fall semester, their delivery team will come and pick everything back up again.
Combat any fear or stress you're feeling about making a summer move by knowing your options and planning ahead. A little research goes a long way, so start surfing!