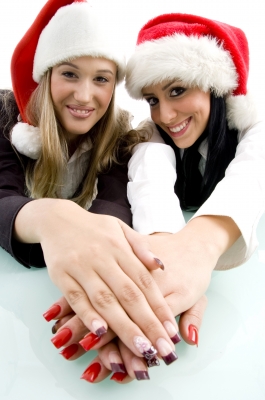 It's your first time away from home. Your first (or second, third… fifth?) semester of college went smoothly. Grades are in, but you're still sleeping in your XL Twin bed. That's okay. There are usually others who have to stay in their dorms during the holidays.
Here are a few ways to get through the holidays away from home:
Figure out who else is there
It's very easy to feel like you're the only one left in the building, maybe even on campus. One of my friends who is originally from Nepal stayed in the dorms for every break because tickets back home were too expensive. She would scour the halls trying to find others who were away from home. Once she found another breathing soul, she'd let them know her name, number and where she lived, if she trusted them of course.
Plan something
Take some initiative. Yeah, your classes are over, but now it's time to plan a gathering. Use those hosting skills. You can either throw a raver to ring in the New Year or maybe a quite Friday night movie-watching party. Either way, it's a lot more likely you'll get to hang out and see people if you do the hard part and plan something. Remember the Who, What, When, Where, Why, Attire when you start planning a little get together. Plus, don't be afraid to ask for help. No time to grab mixers? Ask a friend. Need help prepping your place? Tell someone you'd love for them to come over early. Give it a try and tell us how it went.
Head to the bar
You could head to your normal pub or if you're not a drinker, sit at the bar section of a restaurant. You'll find lonely others who want a good chat and meal. My mom loves sitting at the bar section to meet new friends. She's a very outgoing and talkative person. I think this would be a great place to grab your lunch or dinner and meet someone that you may have never met before. What another one of my friends does is go to the bar area of a restaurant (or even Buffalo Wild Wings type of place) and order something To-Go. It's the perfect amount of time to grab a soda or little drink and watch whatever is on the big screen. Plus, if you get into a weird conversation with someone nearby, you can leave ASAP with your meal.