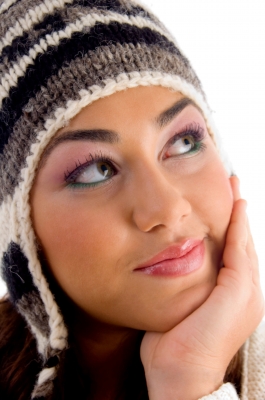 Winter is coming.
For some of you, it's been here for weeks.
College football is still rolling through and you still need to be able to cheer on your favorite team. Here are some college sports gear essentials when it comes to standing in the crowds at some upcoming cold college football games.
Sweatshirts
This is an essential. You absolutely need a college sweatshirt to wear lounging around your dorm, to wear when you don't feel like dressing up and also to wear to a chilly football game. Grab a sweatshirt that's dark so if anything falls or drips on you, you'll be fine. Yes, the white hoodies are super cute on guys and girls, but you'll be happy you bought the black sweatshirt when nacho cheese comes flying your way.
Sweatpants
Sweatpants are awesome at games. Sometimes they look a little lazy, but depending on where you play, you need them! There are some really cute, soft sweatpants for guys and girls to sport and sporting events. Sometimes I've seen people bring sweatpants to pre-game in and change into some jeans when they walk into the stadium. Find some that fit your style. Some of you like baggy pants and others a little more fitted.
Tights
Tights are a great way to keep warm underneath clothes. I wear tights under my jeans and sometimes under sweatpants. Guys and girls can wear tights too– my ex would just call them longjohns when he would squeeze the extra fabric underneath his jeans. Grab some tights and put them on under your clothes. If you get too hot, all you need to do is go to the bathroom and take them off, roll them up and put them in your sweatshirt. Then you can use them as a hand warmer!
Hats & gloves
Hats and gloves are a necessity when cold weather comes our way. Covering up your head can make your entire body feel warm. Check out these cute gloves for those windy games that are ahead. The one thing I don't like about glove is trying to use your smartphone while wearing them. Some geniuses found a way to let you type and swipe and keep your hands warm at the same time. If you're a fanatic and the last thing you are thinking about is getting out your phone in the stadium, stick with the old fashion hat and gloves combo.
How do you keep warm at cold games? If you go to school up north, let us know what you sport during the winter in the comments below.