With winter semester just coming to a close, many students have recently graduated.
While some students have job opportunities lined up, it's common to be on the job hunt right after graduating.
In today's competitive market, it can be tough to land a job. This makes it even more important to do everything you can to find job openings and properly market yourself.
Looking for a job? Follow these job-hunting tips:
Have an online portfolio
This may depend on the type of industry you are looking to enter, but an online portfolio is a professional way to showcase yourself. It also allows you show creativity and personality. It's good to include not only examples of your work, but also an about page and resume page. It's a great way to stand out and help recruiters learn more about you. WordPress offers free portfolio templates to help you get started.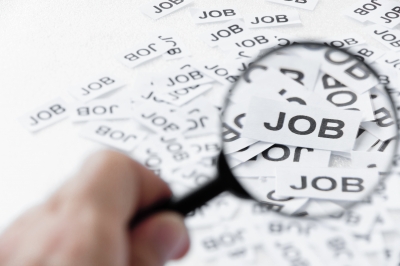 Create a business card
Just because you do not currently work at a company, does not mean you can't have a business card. Create a card with your name, contact information and portfolio link. Be creative with it. Create a logo representing yourself or have a photo of yourself to print on the business card. This will add a personal touch.
Go to networking events
Networking is essential to do when looking for a job. A resume only tells the employer about your work experience. At networking events, you can offer more by showing your communications skills to employers. It's an effective way to be remembered, make connections and get contacts.
Get email notifications
Job boards like Monster or Indeed allow you to sign up to receive email notifications. This will help you stay updated on open positions in your area. It also can motivate you to check listings and apply to jobs every day.
Follow up
Think about all of the resumes recruiters see on a daily basis. There is a chance they will miss yours. Just because they have not yet replied, does not necessarily mean they are uninterested. Sometimes just a follow up note makes all the difference in getting a response. Even if they let you know the position has been filled, you at least can reply by letting them know you would like to be notified about future open positions at the company.
It can be a challenge to find a job when starting your career. Although rejection can be discouraging, it's important to continue to apply and do all you can to find the right position for yourself. Following these tips will bring you one step closer to landing a job after graduation.