Lana Del Rey is going to be huge. Mark my words. Known as Lizzie Grant, Lana Del Rey is the new outfit for Lizzie Grant. The music she makes is reminiscent of a by-gone era, and a beautiful songstress.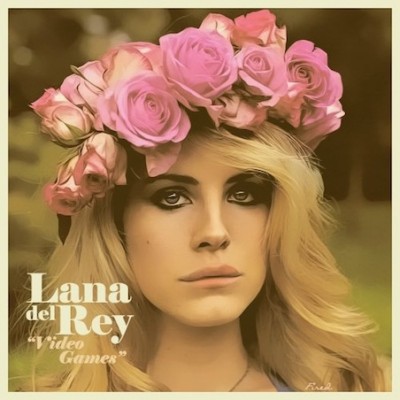 Her sound is haunting. The first listen to this song was through The Weeknd's (review of his album back here) twitter account. It was only around 5,000 views then but it was magical. The video was a conglomeration of clips, chopped together with personal video shots of the songstress in her apartment, and told a haunting love song. Minimally constructed at best, there are hints of strings, pizzicato elements, timpani, drum rolls, epic soundscapes being highlighted and exaggerated through Lana Del Rey's melodic prowess. The original video has been taken down (someone kindly uploaded it here on vimeo though) her official Youtube account as she recently got signed for her first two songs. Now the beautiful video is replaced with the newer version, albeit better audio quality (yummy), as a presumed announced limited edition vinyl is expected for release in October. Lyrically it talks about a natural love story. However, there is a hint of "tug of war" element. You can't decide if she is in a happy relationship, or how she is slave to this love situation. Personally I can't make up my mind except that it is beautiful. Her style also isn't that far off from her original sound back in 2010 with "Kill Kill". However that album and all songs incarnated from that have disappeared off the web except for this old video of "Kill Kill".
With The Weeknd's support, even now Drake has shown support. No doubt she will be used in the hip-hop world soon either through Drake, The Weeknd, Rich Hil, Kanye West or Jay-Z. Her vocals are sultry, passionate, forgotten, present, and "there". This song is no doubt MY FAVORITE track of 2011. I can't see anything beating it out. It's a love song, pulled and twisted through this painful, and almost sad, beautiful love song. Regardless, you need to listen to this song as soon as possible. That way, you won't have to find this music a year down the road like some Florence + The Machine and Mumford and Sons fans did.
Her youtube account and myspace page feature "Video Games" as well as another song "Kinda Outta Luck" which is in a different spectrum entirely, almost Nancy Sinatra "These Boots Are Made For Walking" style. Enough reading, go listen please!