There are many ways for self-improvement, like eating healthy, exercising, and increasing physical strength by training. You can improve your mental health by meditation, yoga, and improving sleep patterns. Similarly, when it comes to enhancing your career, education plays the most significant part.  Most people encourage learning because it grows your skills and knowledge, which helps you in your future career. There was a time when people used to manage their work and education together, but now everything has become quite feasible due to online programs. In the current scenario, every industry's employers desire workers who have higher education or diploma. If you have primary knowledge, then you will require higher education like the Masters for promotion and career progress.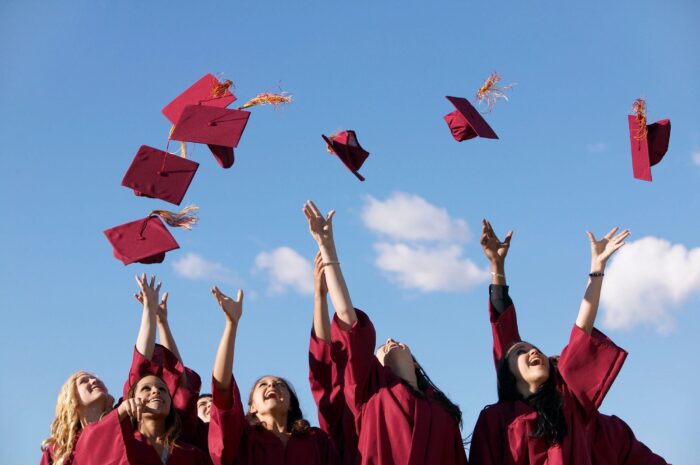 If you have quit learning due to any reason at the beginning and now you want to continue it to increase career opportunities. Then this article is for you because here, you will get to know the answer to "How Education Can Help for Your Career?"
Improves knowledge:
The primary significance of school for a career is that venue has a professional degree. It provides you the required education which you can implement at your workplace. For example, when you study medicine, you will have precise knowledge about the human body, and you can quickly diagnose and treat patients.  Learning is both factual and practical based. The experience you will obtain from your education will not only be exciting but is imperative in your professional life.
Teach your ethics:
Ethics are all about differentiating between right and wrong, while education gives you the intelligence to think with a proper perspective. It also teaches you about work principles. When you are pursuing your knowledge along with your work routine, then it does not feel like a piece of cake. To achieve high demand education, you need to put some effort and determination. When you are doing multitasking, it shows your strong work ethics. You can earn your high school diploma online to increase your knowledge and accomplish your expertise for future career.
The hard-working people create an excellent impression on their team and boss. When your employees are impressed with your efforts, then it opens several doors for your career progress. Not only in your current company, but you can also get benefits while switching your job.
When you showcase your strong work ethic capabilities and commitments to your goals, you can successfully work in any environment. If you are in a management position, then your passion, dedication, hard work, and commitment will create an excellent impression on your team and coworkers.
Boosts self-confidence:
Earning a professional degree is a huge accomplishment. During the course, you polish your skills, knowledge, and experience, which helps you in both your personal and professional life. It also has an essential impact on skills like communication and handling difficult situations. Education boosts your self-confidence. Studies also confirm that people who have greater self-confidence are more capable of progressing in their professional life. The research was done by the University of Melbourne to show the connection between confidence and success. The participants who had higher education degrees and greater self-confidence, they worked more efficiently and quickly got promoted.
Polish your skills:
The learning you get from education is far more than management styles, studying theory, and making presentations. You learn plenty of expertise, which helps you in your personal and professional life. Apart from your degree skills, you learn soft skills during the course. You can improve your capabilities of communication, problem-solving, critical thinking, and teamwork. Each of these skills helps your organization to progress, and so as you. When you have skills, you can perform in any working environment, and it gives you the confidence to fulfill your goals.
Survival in the job market:
The job market requires well-educated individuals. Industries prefer the workforce who have passed high school education. Unfortunately, employers do not get qualified job applicants. Every job has its specifications and requires skills. Therefore, if you will have a specific degree, you can survive in the job market. Even when you are changing your job, you will not face my difficulties because people will prefer you.
Your degree is worthy:
Many people have an opinion about education that helps in earning more money, while rest have a more productive mindset because they think about growth. But, does anyone ever thought that school has an impact on the life of people surrounding you? Social issues are the most significant problem of today's world, and education helps in dealing with them.
Enhance social network growth:
Here, we are not talking about adding more friends to your social media accounts. However, when you are studying in a class, you get to interact with more people belonging to different social and professional backgrounds. When you communicate with a broader network of people, you will encounter some who are in a familiar situation as you or people who are your senior. When you interact with them, you can get tips related to your career that helps in achieving success.
Conclusion
When you want to grow in your career, you need to invest your time and energy in gaining knowledge, skills, and create a social circle, that will help you in moving towards the goals of your life. No doubt, educated people have more awareness of how to tackle matters and volunteer towards social works.